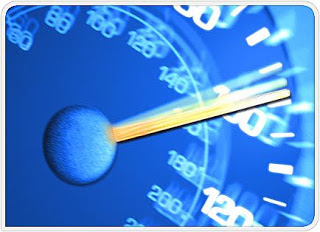 Hiiii frndzz 
I have a me how to speed up your pc wit my new trick…
Here are some tweaks which will help you to Boost up your 
PC, Windows sets the initial minimum size of the paging file at 
the amount of random access memory (RAM) installed on 
your computer plus 300 megabytes (MB), and the maximum 
size at 3 times the amount of RAM installed on your 
computer & helps to Boost up your Pc speed…
Follow This Steps & Change Virtual Memory…
on right side, click Advanced tab.
On the Advanced tab, under Performance, click Settings.
Click the Advanced tab, and then, under Virtual memory, click Change
Clear the Automatically manage paging file size for alldrives check box
Under Drive [Volume Label], click the drive that contains
the paging file you want to change.
Click Custom size, type a new size in megabytes in the
Initial size (MB) orMaximum size (MB) box, click Set,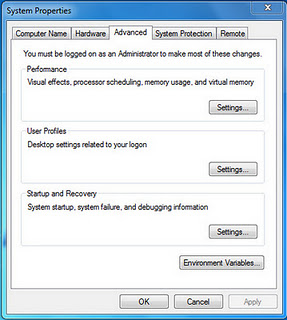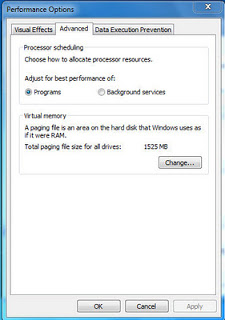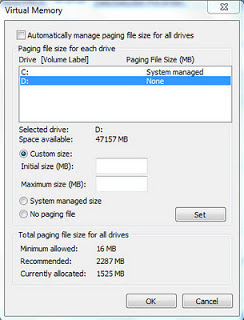 If you have any queries comment I am here…