Hiii frndz…
I just came across a wonderful Firefox plugin called
BYTubeD
which allows us to download bulk videos from YouTube site with a single click. BYTubeD is a Firefox add-on that used to download Bulk and all/selected YouTube videos on any page which has some links to YouTube videos, by clicking the BYTubeD menu item in the Tools menu or in the context menu. This add-on was created by
M S Ram
and has variety of features such as downloading an entire users video playlist and backing up your videos.BYTubeD automatically convert videos from FLV to MP4, since FLV is the default video format and rarely requires other media players such as VLC Player. It can be also be integrated with other Firefox extension such as
DownThemAll
.
How To Install BYTubeD Firefox Add-on
1. To install extension visit official ByTubeD Add-on Site from your Firefox browser.
2. Select the video which you want to watch, then select all required videos in bulk.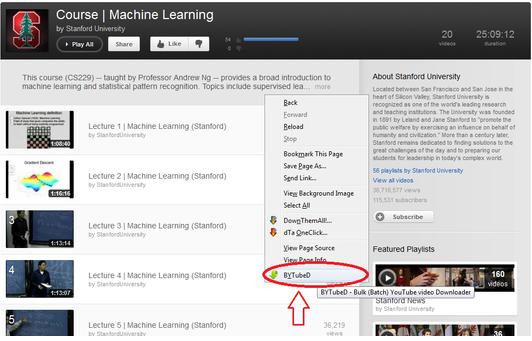 3. Once all the videos are selected you can easily download all the video by clicking on
Start
button.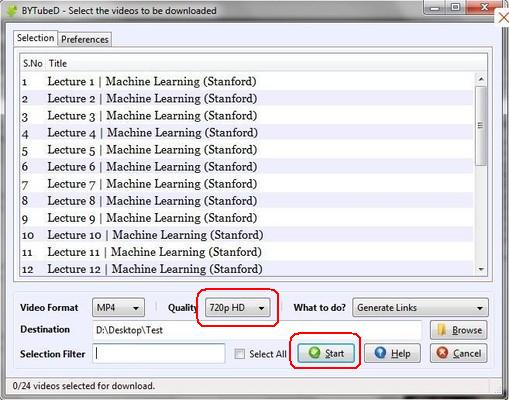 4. Choose your video format as per your requirement like FLV, MP4 or HQ.
5. You can also download videos from other websites, but the video should be from YouTube.