Are you thinking to start a WordPress blog but don't want to go with technical? Then this Free service you can avail of a free WordPress blog setup.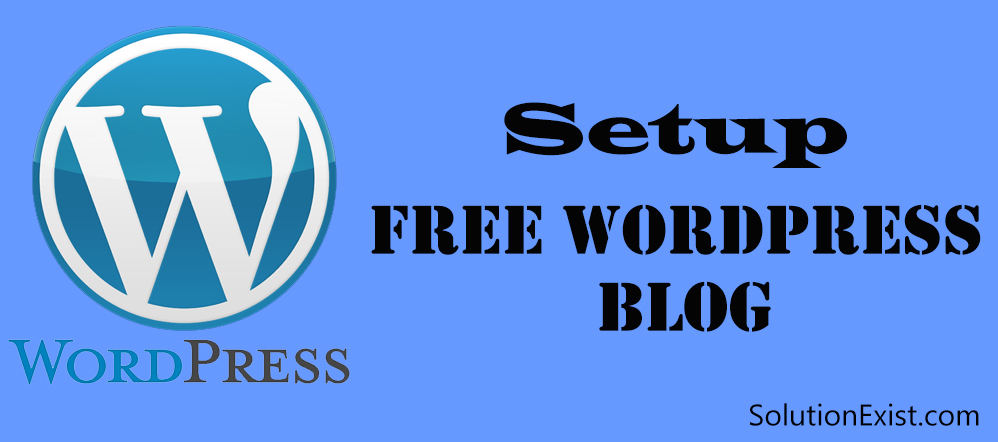 How to setup Free WordPress Blog?
Is solution Exist is crazy? – Yes you heard it right..!!
Solution Exist provides you a Free WordPress Blog Setup for you. When blogging is free then why to spend money on setting up WordPress blog.
Believe me, setting up WordPress blog is not hard. Anyone and everyone can do it by reading tutorials but setting up a WordPress blog properly is a little bit tricky. WordPress blog must be setup correctly else can provide problems in future and also can be compromised. But you don't need to worry when solution exist is helping you.
Solution Exist is helping you and will serve you with a fully setup WordPress blog. All you need to do is just ask Solution Exist and give the login credential to us and we will setup blog for you within 2-4 working days.
What is required to start a WordPress blog?
Two things are needed when you decide to setup blog. Domain and hosting. A domain is your website address e.g www.solutionexist.com is a domain which is my website address and hosting is somewhat a space that is used to store my website files, blog relatted files, etc.
So summing up you need Domain and hosting to setup blog and to start blogging with that. If you search over internet you will see lots of websites like bigrock, Godaddy, Namecheap, etc are some domain registrar which allows you to buy domain for blog or website And for Hosting you can purchase that from Godaddy, bigrock, bluehost Hostgator etc
The Best Hosting For WordPress Blog
---
One of the oldest web hosts started in 1996, Bluehost has become the largest brand name when it comes to WordPress hosting. They are an official 'WordPress' recommended hosting provider. With Bluehost, you never have to worry about your website being slow even when there is a lot of traffic. Their 24/7 expert support is always there to help when you need it by phone, email, or live chat. They are rated #1 in web hosting for small businesses. On top of that, they are offering Solutionexist users an exclusive 63% off discount, a Free Domain, Free SSL, and a free Site Builder with templates.
---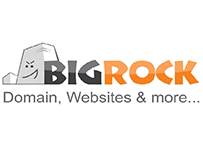 Search and register domain names at the world's leading domain registration & web hosting company. Now get 2 FREE Email Accounts with every domain. Solution Exist before Digitalocean was hosted on Bigrock and my experience with bigrock was amazing. if you are from Indian then you must go with bigrock because you can even talk in Hindi if you are not good with English.
---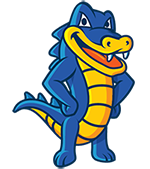 HostGator hosts over 8 million domains and is one of the most popular web hosts in the industry. With 1-click WordPress installation, 99.9% up time guarantee, and 24/7 support, it's a smart choice for every website owner. WPBeginner is a proud HostGator customer since 2007. We consider them the best web hosting for businesses.
---
Digital is a cloud infrastructure provider focused on simplifying web infrastructure for software developers. It offers various plans and the cheapest plans start from5$ per month Currently Solutionexist is hosted on Digital Ocean and it is giving free credit of 10$ which means if you create droplet costs 5$ per month than you can run your website for 2 months for free.
---
Best Domain Name Registrars – Domain for Blog
India's #1 Domain Registration & Web hosting company offers a plethora of specialized web services including domain registration, domain search and domain thief protection. It also offers 2 email address for free. e.g – [email protected]
---
GoDaddy makes registering Domain Names fast, simple, and affordable. Find out why so many business owners chose GoDaddy to be their Domain Name
Note – Don't use any other external discount coupons to purchase else you will not be eligible for free blog setup
For beginners, I recommend you to use bluehost as it cheap and with respect to that provides you a quality performance, simple to use and provides you free domain name with the purchase
Is it safe to prove credentials to solution exist?
Solution Exist is blog on which you can trust blindly. We promise we will not leak any of your information. You can change passwords after we setup a blog for you.
If you have any Question related to Blog / Website Setup feel free to drop an email on Contact Us