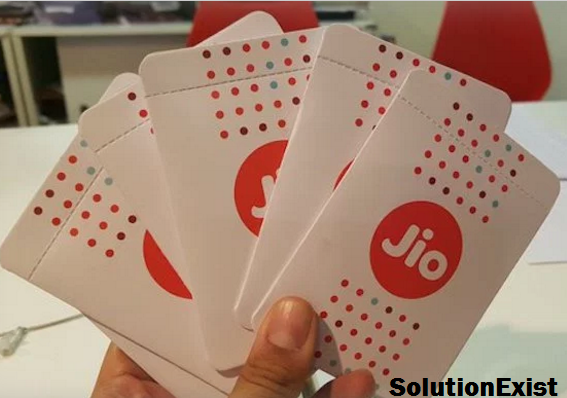 If you are Reliance jio customer and accidently lost your reliance jio simcard then this post is for you. Solution Exist will tell you how to deactivate jio sim online or deactivate reliance service online in easy steps. Hope you all know the process to Activate JIO Prime Membership Plan. All you need to do is follow the below process and you can easily Deactivate Suspend or Resume Reliance Jio 4G Sim Online.
Step to deactivate jio sim online
Firstly open  Jio.com/myaccount.
Login using your credentials for the Jio SIM that you want to Suspend.
You can see the option "Suspend and Resume", click on it.
Now it will ask you to choose – SIM Damaged or SIM/Device Lost, click on anyone and proceed.
Once you click on any of the options your SIM will be immediately suspended.
Done..!! In this way you can suspend Reliance jio sim card online.
Steps to Deactivate Reliance Jio Sim Card by Phone Call
Reliance Jio SIM card can also be blocked by calling the toll free Reliance Jio helpline number
Call on "18008899999" (Toll Free Number/ Reliance jio care) from any phone and follow the steps to deactivate the number.
After deactivating you can go to Reliance Jio center and get a new sim card
Wrapping Up
This was the tutorial deactivate jio sim online and by this you can easily deactivate reliance service. If your sim card was lost and you found the reliance jio SIM card or by any reason you want to resume the jio sim card, you can login to your account and you will find the "Resume" option, click on it and your Jio SIM will be activated for your mobile number instantly.