Are you frustrated with the Facebook search history and want to delete it? yes, there is a way to Delete Search History on Facebook. This tutorial on how to clear search history on Facebook.
Everyone loves privacy and when it comes to search history, no one wants to share their search history whether it of Facebook, youtube search history, or any other. Yesterday though came to my mind How do I delete a search from my Facebook activity log? to find out the answer to that, I search over the internet and found the solution.
If you are in search of How To Clear Search History on Facebook or you want to view Facebook search history then Solution Exist will provide you the solution to view and delete also. If you had searched someone over Facebook then this will be recorded in your Facebook account history.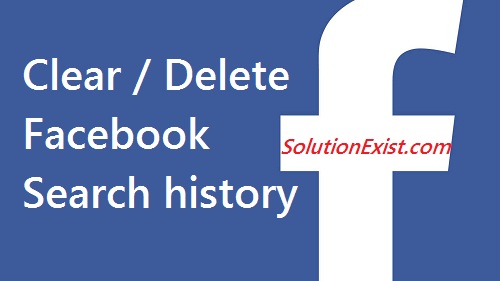 Not every time we want Facebook search history. You might also be in search of view Facebook search history so in this article Solution Exist is posting Facebook tricks and tips, previously we had posted Know Facebook Profile Visitor Without and App, these Facebook tricks will help you to delete Facebook search history from the account. So without wasting more time start reading our article.
Steps to Delete Search History on Facebook
Step 1 – Firstly you need to open Facebook.com and login to your Facebook account.
Step 2 – Now click on the down arrow located at the right side of Notification.
Now click on Activity Log. (Open image for reference).
Step 3 – After clicking on Activity Log new window will be open. Now click on More to see all the options.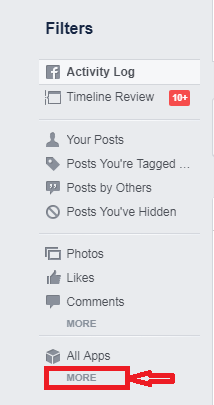 Step 4 – As you click on More option you will see lots of options and from that click on Search.

Step 5 – Now search option window will be opened. Click on the Clear Searches button and you will get a popup menu.

Step 6 – Now press Clear searches option and done..!! You had successfully Delete Search History on Facebook.

This was the tutorial on how to clear search history on Facebook desktop. If you are using the Facebook app for Android then don't worry, we had a tutorial for that also. You can read How To Delete Search History On Facebook Android App.
Video Tutorial on How To Clear Search History On Facebook
Wrapping Up
Hope you like our article on How To Clear Search History on Facebook. You can also use this method to View and Delete Your Facebook Search History. In meantime, you can also read – Download Facebook videos without any software. If you had any problem in the process you can comment freely. Solution Exist will help you to solve android or computer problems. For faster reply, join our Facebook group Android and Windows error solution.