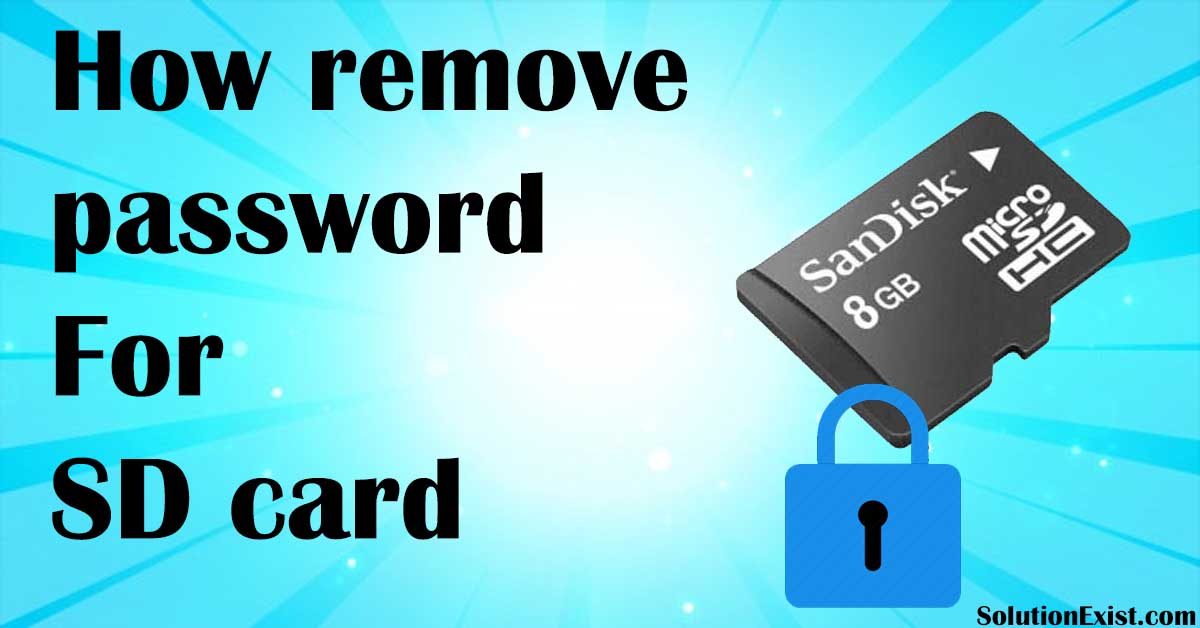 In the chores of life, we often forgot passwords This tutorial on How To Remove Password From Memory Card. This is not only you but it is a human tendency that we forgot things.
forgetting social media accounts password is very popular therefore every website that offers membership of signup option also provides forgot password form using which registered user can recover lost password and login again.
Unlike social media account passwords, many mobile users forgot SD card password. The problem after loosing SD card password is that no option available to recover lost password. There is not forgot password section accessible to unload the password of memory card.
If you are one of those who had lost SD card password and want to unlock SD card then this article is for you. For recovering | removing the password of locked memory card you have to take help of nokia phone. Ensure it that the mobile must be a s60 Nokia phone. Some examples are 5800, 6600, 6610, E63, N70, E71, N73, N95 etc. To work with we need an external file manager software also like FExplorer besides Nokia phone. FExplorer is a popular file manager software for Symbian mobile phones enabling extra features for managing tasks, viewing processes and many more tasks. So download FExplorer using this download link of FExplorer.
Steps to Remove Password from Memory Card using mobile.
Click here to Download FExplorer
After installing follow the steps for Password Recovery
    Insert locked memory card in the s60 mobile phone then switch it ON.
    Open FExplorer from the phone
    Access the C: drive of the mobile phone
    Now, find the Path C:System
    Here look for a file named mmcstore and copy it to your pc.
    Open the file mmcstore in your pc using Notepad.
    Finally, you will see the password for your memory card in the notepad file.
Now you can unlock the locked memory card using the password found above and access the important files you have saved on the card.
Steps to remove password from SD card using computer
Remove memory card from your phone.
Now connect that memory card to your PC or laptop using a sd card reader.
Now Go to 'My Computer'.
Right-click on the inserted card in the drive.
Select the 'Format' option.
In this way, you had a format SD card without knowing the password. This has removed SD card password which means you can reinsert in your mobile and use that memory card in mobile phone. In this process, you had lost data from SD card but not to worry, We can use data recovery tool and read guide on recover deleted files from SD card.
Wrapping Up
This is the tutorial on how to Remove Password from SD card. In case you faced any problem while following the tutorial then feel free to use the comment section and we will help you to Unlock Memory Card Password. If you want some additional help for windows or you are facing trouble in windows 10 then join our Facebook page solution exist and our Facebook Group Android And Windows Errors Solution