Drones are getting cheaper days by day and also the curiosity among the people are getting increase. I was also fascinated by the drones and because of that, I decided to purchase drone and Finally I had purchased my first drone- Eachine H8 mini from Gearbest.com. When I first decided to purchased a drone I started searching over Flipkart and amazon but I didn't find any drone, and the drone that I find looks rebranded and over price. Then I stated searching over internet where I can find the drone and then I encounter with GearBest.Com which is a Chinese eCommerce website. I search the drone there and find lots of drones available over website and for that I contacted to them through email about do the ship drones in India and the reply was positive. So I decided to purchase a Drone. After I placed order I came to know that custom charge can also be apply on the import but the drone JJRC H8 mini is a toy grade drone and we can purchase without any custom charges
Why I decide to purchase Eachine H8 mini / JJRC H8 Mini Review
Firstly my purpose of purchase this drone is for fun purpose so my preference was to purchase drone at cheap price. This drone dosen't inclue FPV camera so you can't record videos. This is just for fun purposes.
Pros of JJRC h8 mini
Great built quality – crashed many times but still working completely fine
Charges in 25 minutes
Two speed modes – Low/High
Comes with Propeller guard
360 degree flips
One key return
Easy to learn
comparatively great RC distance in compare with drones of this price range
Cons of JJRC H8 Mini
Flight time is 5-7 minutes
Main Features:
Fancy 360 degree spinning flight: A new coming horizontal 360 degree rotary flying gives you a feeling of dancing in the sky. ( Note: When you turn on this spinning function under the headless mode, the headless mode will automatically shut down after 40 seconds. )
Equip headless mode (CF Mode): Open this mode, H8 Mini will automatically lock into the take-off direction no matter where it is.
One key to return function: H8 Mini can find its way home easily.
3D eversion Function: It can finish the stunt tumbling fly in four directions.
2.4G DSSS controller: Let H8 Mini flies further without other controlling signal interference.
6 axis gyro: For more stable flight and stronger in the wind.
LED light: Possible for flying in the dark.
Package Contents
1 x Quadcopter,
1 x RC Transmitter,
1 x USB Charging Plug,
1 x English / Chinese Manual,
2 x Spare Blade,
1 x Copter Battery,
4 x Pad,
1 x Screwdriver
Enable headless mode on Eachine H8 Mini
Bind quadcopter to controller.
Reset orientation by pushing both sticks on the controller to the bottom right position.
Finally, to enable headless mode, first press the left stick till you feel it 'click'.
Done..!! Headless mode is enable
How to do spins in Eachine H8 Mini
Bind quadcopter to controller.
Fly the quadcopter little
Move throttle stick left or right
My Experience with Gearbest shopping and shipping
I ordered JJRC H8 mini on Oct 18, 2017 in a flash sale and the order cost me 10.99$ and the Shipping method: Netherlands Post Registered. The shipping cost me 1.21$ and the amount I paid though Paypal. The total cost I paid in Indian Rupees is 831.66 Rs.
I face no problem in getting delivered this drone. No custom charges i had to pay simple the postman delivered this product. You will not charge and custom charge in importing this drone because this is a toy grade drone. The package was opened by custom the box was little bit damage but the product was fine.
I had ordered this drone on 18 Oct and on 19 Nov I got the package in my hand, so roughly shipping package took 29 days.
I really like to have this drone and it is fun to play with JJRC H8 mini. As this is my first drone I takes me some time to learn how to fly drone properly but with some practice you will be comfortable with it. While learning this drone I had crashed many times but It is still working fine. If you are a beginners and just want to purchase cheap drone for fun purpose then I suggest you to purchase it.
Wrapping Up
If you want to have some fun with a drone and you are a beginner then consider purchasing this JJRC H8 mini drone. At this price you will love flying it. I personally enjoy flying this drone. It took me some time to have full command on the drone as I was a absolute beginner with this drone.
You can purchase JJRC H8 Mini from below link.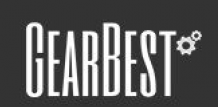 To have more fun with Eachine H8 Mini you can purchase some more stuff
4Pcs Extra Spare Propeller for JJRC H8 Mini RC Quadcopter – 2.49$