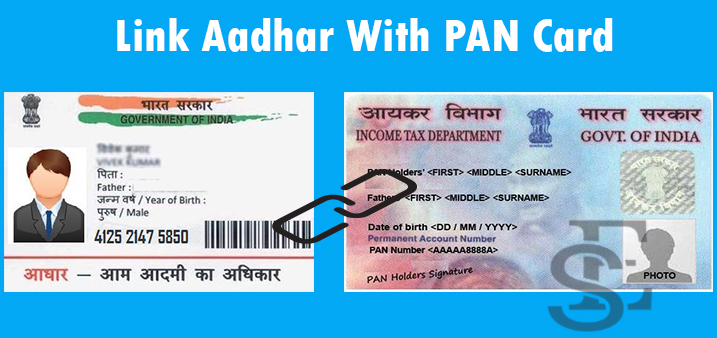 Government of India had made it mandatory to link PAN card with Aadhard card but people are not very much aware of how to link Aadhar with PANcard or link PANcard with Aadhar card so Solution Exist with this tutorial will through some light on how to link PAN with Aadhar card / Seeding to PAN card. Solution Exist is posting a quick guide method on Aadhar and PAN linking process from which one is online method and other is SMS based process. So If you are not comfortable with How to link Aadhar with PAN card online process you can try Link PAN with Aadhar card using SMS.
In a recent development, the government has extended the earlier deadline of Aadhaar-PAN linkage of December 31, 2017 to March 31, 2018, after which it may cancel all PANs that have not been linked. So if you are still not the one how had linked Aadhar card then read this quick guide and do it now without wasting time.
Methods to link PAN with Aadhar card online
How to link Aadhar with PAN card – 3 step process
Firstly open Income Tax department's e-filing portal for this link – www.incometaxindiaefiling.gov.in.
After opening Income tax department portal you will see some options on the left side. Click on Link Aadhar card and with this new window will open.

Now fill the details in the form i.e. 12 digit Aadhar card number, PAN card number Name as per Aadhar card and finally solve the captcha.
Note – Avoid spelling mistakes during Aadhar PAN linking process

Now lastly click on Link Aadhar
You can try once again to by filling the details again it will show that you Aadhar and PAN card are linked already this will confirm you that you had successfully linked the cards
If you had filled you details correctly then your Aadhar card and pan card will be linked. If you are getting some error then try the other method to link PAN card with Aadhar card.
If you don't have PAn card then follow to Apply for PAN card online
How to link Aadhaar with PAN using SMS
If you are not comfortable with the methods Link aadhar with pan online then this SMS method is for you. The Income Tax Department declared that taxpayers can link their PAN card with their Aadhaar card using an SMS-based process.
SMS format to link Aadhaar with PAN
Send SMS to 567678 or 56161 in the following format:
UIDPAN<12 digit Aadhaar><10 digit PAN>
Example: UIDPAN 123456789325 AABBCC254E
In this way you can easily link your Aadhar with PAN card using SMS.
Share this SMS based process with your friends and family member and help them to link their PAN with Aadhar card
Wrapping Up
These are the quick guide methods to link Aadhar with PAN card online and also SMS based method. If you face any problem in linking Aadhar card and PAN card and you are unable to link aadhaar with pan then let us know in comment section we will help you with that and at the end I suggest you to do this linking process as fast as possible because government can cancel the PAN card if it is not linked before th deadline i.e March 31, 2018