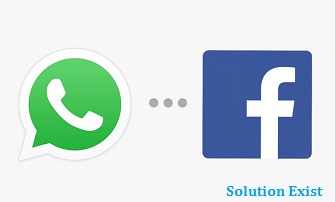 WhatsApp after being takeover by Facebook was looking promising for a better user experience but a nightly change in WhatsApp privacy is something that is not for the better. WhatsApp new privacy policy doesn't add up with its earlier promises of keeping user data private. As WhatsApp was advertising on absolutely no ads is something that is going to be end. As per the WhatsApp new privacy policy, the phone numbers of WhatsApp users will be shared with Facebook. This will allow Facebook to run analytics on user activity and send you friend requests for people you talk to in WhatsApp. And of course, it will allow Facebook to serve targeted ads to WhatsApp users.
Solution Exists know this is not being appreciated by many users and hence we are with a way to opt out of this policy for both Android and ios users. WhatsApp's opt-out period is limited to 30 days only, if you don't want your phone number to be shared with Facebook. Then act fast and opt out now before the option closes. Read – Know Facebook Profile Visitor Without and App[100% working]
WhatsApp keeps the policy change somewhat hidden, but there are two options. Both are outlined in the FAQ, and both of them will work inside the Android and iOS apps.
Methods to Stop WhatsApp From Giving Facebook Your Phone Number
Method 1: Read the Terms and Conditions
Updating WhatsApp to the latest version, you will see a new set of terms and conditions popup.
Don't tap "Agree" just yet! Scroll all the way down and uncheck the box that will share your WhatsApp info with Facebook.
Method 2: In WhatsApp Settings
Suppose you had already updated to the latest version and just had agreed to the terms then also don't loose hope. Here is a solution for you just follow the below steps.
Go into your WhatsApp settings.
Tap on "Account." and there you will find a new option for "Share my account info" and a brief description of what checking the box means.
Just uncheck that box and you are done.
Wrapping Up
These are the ways to Stop WhatsApp From Giving Facebook Your Phone Number. New change is WhatsApp privacy is not something that WhatsApp will sell you mobile number. Its just that WhatsApp will share your mobile number with Facebook. This will let  WhatsApp to share user data with Facebook for ad targeting. In mean time you can read some WhatsApp tricks to Set Blank WhatsApp Status. These methods are for both android and IOS users. Must share this article with your family and friends and make then aware abut this WhatsApp privacy