Vodafone mini store near me – Vodafone recently renames itself as VI on the merger with idea is again coming back in the market. In this tutorial, we are going to learn how to get Vodafone customer care store near me.
Although the telecom market is currently being dominated by VI i.e. Vodafone idea their rival Reliance jio is not so far. Jio is giving tough competition especially by launching Reliance jio data plans at very competitive plans.
If you are in search of vi showrooms near me or idea cellular store locator, then you are at right place. Today in this article, we are going to explain to you different methods to get the nearest vi office near me or in other words idea store nearby as both companies are merged. We had posted a detailed tutorial on how to stop flash messages on Vodafone, so if you are annoyed by the flash messages, follow the steps.
There is a number of reasons why Vodafone is losing their customers but the biggest reason is low network coverage. Today we are not disusing that in this article. Today are going to discuss the easiest way to find nearest Vodafone store at your location or find Vodafone mini store near me.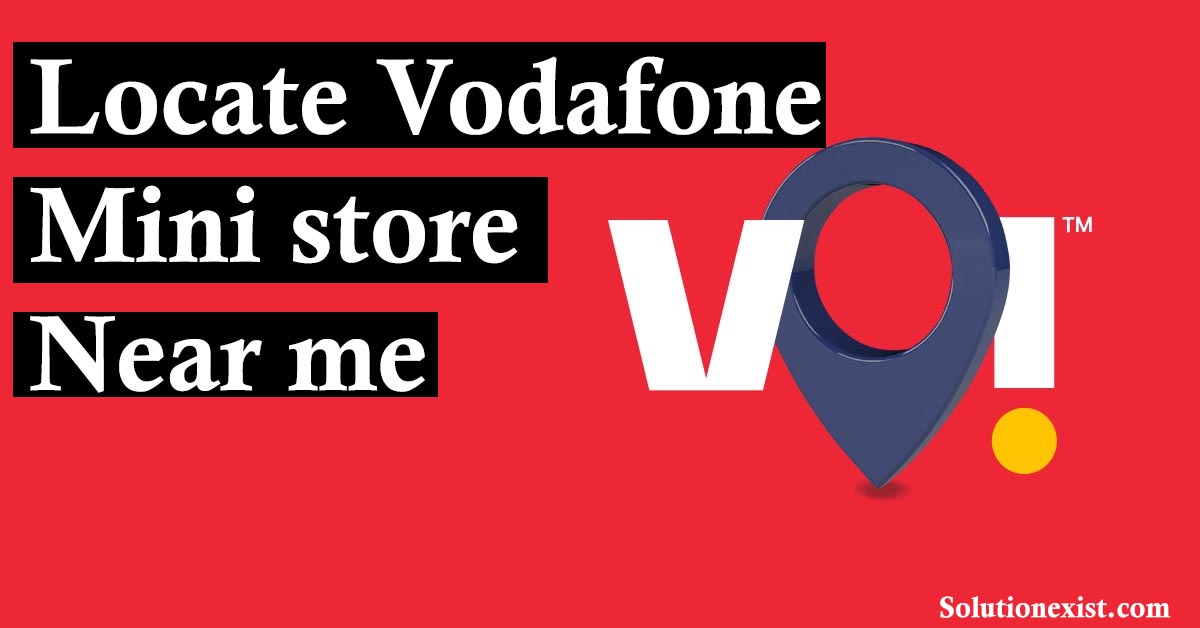 Vodafone, in order to remain in the market, had done a collaboration with Idea network and to improve customer experience, they had over Vodafone mini store. If you have any problem regarding your sim card or issues with postpaid bills you can approach the nearest Vodafone mini store. They will help you and solve your query.
Find Vodafone Store with USSD code
Firstly open the dialer app and dial *199*6*1# from your smartphone
Series of options available that you need to get proceed.
Now it will ask you to enter the six-digit area pin code to find store address.
Vodafone this way, you can find Vodafone mini store near me. If you don't want to use this ussd method, follow the other method posted ahead in the article.
Find Vodafone Store with Vodafone Store Locator – Vodafone store locator near me
Using an android phone, iPhone or computer, Open Vodafone Mini Store Locator web page. Vi™ Store Locator
If your mobile GPS is not enabled, you will get a notification asking to enable location i.e. Request location permissions popup at your screen.
As you allow the request, you will get a list of Vodafone office on your screen.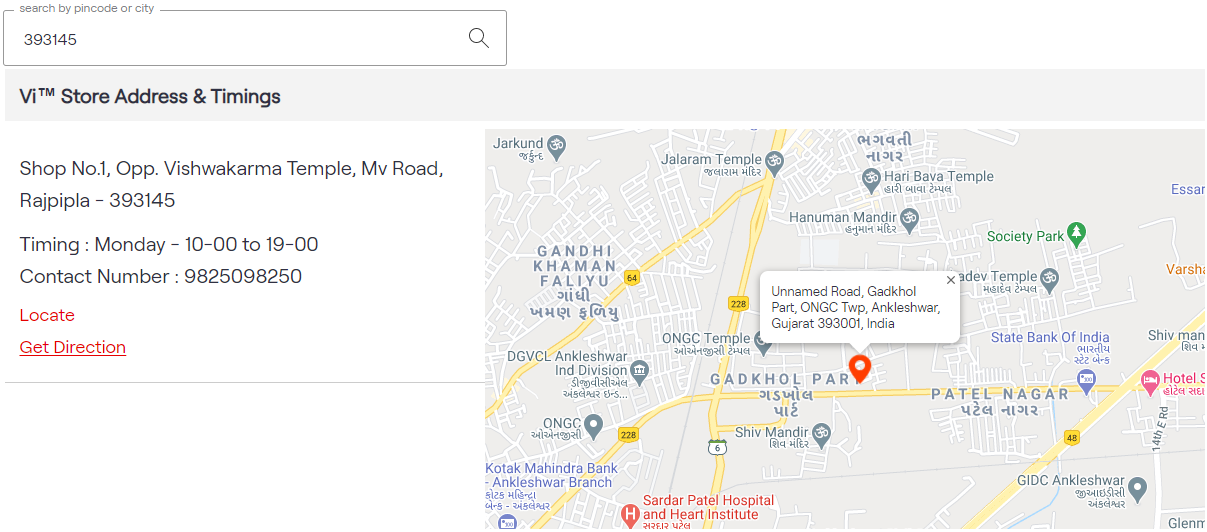 In this way, you can use the Vodafone website / Vi™ Store Locator to locate the nearest Vodafone store near me.
Vodafone store near me contact number | Vodafone mini store near me contact number
If you are in search of a Vodafone store contact number then this method will help you to get Vi mini store contact number.
Firstly follow the tutorial posted above to locate the vi store.
As you search using your Pincode, the search result will show up. In the end, the mobile number of the store will be there.
In this way, you can get the Vodafone Store Contact Number easily to whom you can contact and get your queries solved.
Don't forget to read – Get talk time loan in Vodafone, airtel, Docomo, and others.
Vodafone idea customer care number & Vodafone customer care email id
For Enquiries and Requests, you can dial 199 from your mobile and for complaints you can dial 198.
You can even mail your quivery to [email protected]
FAQ (vi showroom near me)
1. How to find Vi Store Near me and opening time
Ans – Vodafone idea had launched a tool name vi store locator. This tool will help you to locate nearby vodfone store near by you and hence you can use it to visit vodafone store.
2. How to get Vi™ Helpline Number Details
Ans – VI had made it super easy to get Vi Helpline Number Details on few click. To access those vodafone idea Helpline Number, click on VI customer care numbers list.
3. Vodafone sim store near me?
Ans – If you want to get a vodafone sim for your mobile then you can visit vodafone store where you will need documents and you are good to go.
Wrapping Up
This was the tutorial on how to find Vodafone mini store near me with different methods. In case you are out or data or your internet is not working, you can call to Vodafone customer care and they will help your Vodafone store locator near me query. It is recommended to save the Vodafone customer care number in your contact list so that you don't need to find it over the internet at the time of emergency. For more mobile, android, and pc related content, Follow us on Facebook Solution Exist, and if you have any problem related to windows and android to ask us on Facebook group Android and windows error solution.