Reading books is one of the best ways to improve yourself and your knowledge. Apart from getting physical copies of books from amazon then sit and read, their other methods now available to read books that are listening to audiobooks. Yes, now you can double the number of books you read by listening to them, and in that Audible cloud player will help you.
Even if you don't read much but interested in developing yourself I must suggest you to have subscription of this app as this will help you to improve yourself as you can get the guidance from worlds best author in the form of audio which i consider as interesting compare to reading books.
Audiobooks are available over an online book listening app i.e. Audible. If you are not aware of audible, there here is a short introduction to Audible.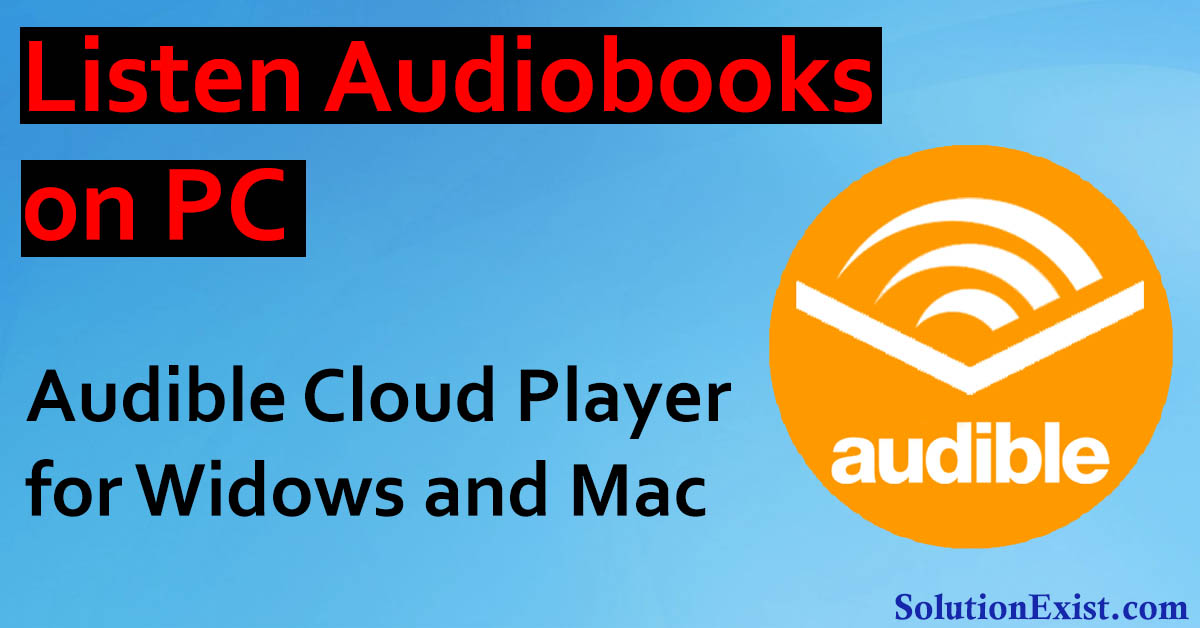 What is Audible?
Audible is an app which can be define as online audiobook and podcast platform. Audible platorm is owened by Amazon. Here you will find various books in audio form that you can listen. Apart from audiobooks, you will also get access to podcast and many more.
Today, in this tutorial, we will learn how to listen podcast / listen audiobooks on windows and mac i.e computer. Prior to get into this tutorial, you need to get Audible subscription
What is the Audible Cloud Player? | Audible Web Player
This is an app for both Android as well as iPhone platforms and for windows, it had Audible Cloud Player / Audible web player. This feature of Audible enables you to listen to audiobooks on the desktop browser.
So if you don't want to listen to books on your mobile phone, this is the best way to play your audiobooks on your desktop.
How to use Audible Cloud Player? |Cloud Player Audible
Procedure/method to use Audible cloud player is very easy and you don't need to download various apps to listen to your favourite book's audio version on pc. Here are to steps to Get Audible Cloud Player on PC
Firstly open and web browser on your computer. You can use any i.e. google chrome, firefox, safari, etc.
Now open the Audible website and login into your account using your login credential
Now the library button and navigation to the library section
Here you will see a list of audiobooks as an option to listen. Scroll and click on the Play Button which you will find in orange color and the audiobook will start playing using the Player.
Unlike any other music play, you can see options like pause, go forward and backward.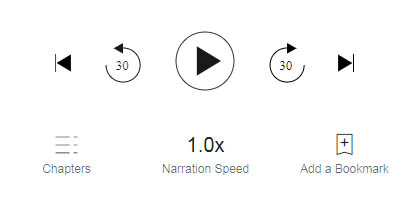 Hope you had learned how to use this to listen to audiobooks online using web browser on your computer.
If you watch videos on youtube that I am sure you do and facing video buffering then you must check ways to speed up youtube buffering speed
FAQ Audible cloud player problem
1. Audible cloud player problem connecting to server
If you are facing an error while using and your audible cloud player not working then you might face this error. Firstly check your internet connection whether you have an active connection.
2. Audible cloud player download is possible
This is not a software so download is possible. Yes, you can use bluestack to use android apps in computer and in that you can download audible app in pc.
3. Why won't audible cloud player work in firefox or chrome
If you are unable to play audiobooks in chrome or firefox then do check the permission of the browser. You might have denied permission to play audio of the website.
Wrapping Up
This was the tutorial on what is audible and how to use audible cloud player to listed audiobooks on desktop and pc. Not only that you can listen to audiobooks without downloading them and along with it, but you can also enjoy podcasts on pc. If you have any problem while using the app, do check our FAQ option where we had provided the solution to the common error that users face. If you still facing errors then feel free to comment down below, solution exist will help you with that. Join our Facebook page solution exist and our Facebook Group Android And Windows Errors Solution