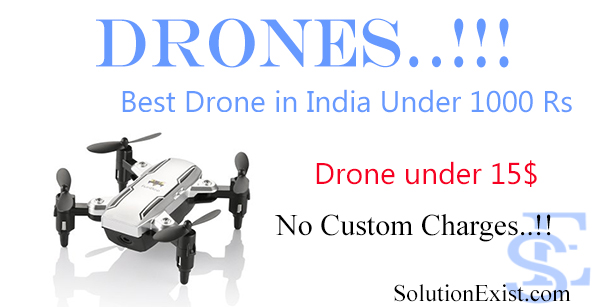 Drones are getting popular days by days and technology advancement is making drones cheaper and cheaper. If you are also attracted by the drones and like to have one then this posted best drone is for you. Today in this posted I had posted top drones under 1000 Rs/ drones under 15$. If you are like me and from India than you might be knowing that drones in India are not available. Even the drone price list in India is very high because of import charges, but today solution exist will tell you where to buy drone in India at cheap rates.
Solution Exist fans who are following me on Instagram  knows that recently I had purchase a drone. Solution Exist had review JJRC H8 Mini drone which cost me 831 Rs only. Checkout the in depth  JJRC H8 mini review – From where dis I purchase drone and how much custom charges on drone i had paid?.
JJRC H8 mini drone is a toy grade drone and I had fun flying this drone. Now I am planning to buy another drone and while searching that I encounter with drones under 1000 Rs best for flying indoors and outdoor.
Best drones under 1000 Rs – Best Drones under 15$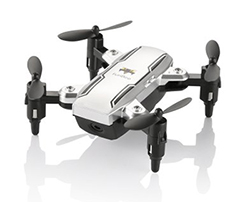 Main Features
FORDABLE AND PORTABLE: 
ONE-KEY RETURN:
6-AXIS GYROSCOPE FOR STRONG STABILITY:
360° roll-over or compass mode,
Specification
Flight Time: about 5 minutes
Charging Time: 50 minutes
R/C Distance: about 70 – 100 meters
---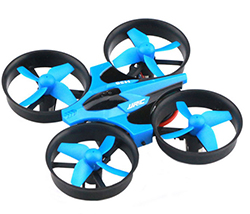 Main Features
360-degree flip
6 axis gyro
Colorful LED light
Super mini design
Tumbling skill
Speed switch
Longer propeller usage life
Specification
Battery: 3.7V 150mAh
Flying Time: 5~6mins
Charging Time.: 30 – 50 minutes
---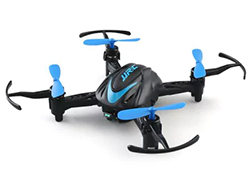 Main Features
Safe indoor flight

Screw free structure
Supports two charging modes
Spectacular 360-degree rotation,
Interference-free 2.4GHz 4-channel infrared remote control within the range of about 15m
Specification
Battery: 3.7V 100mAh lithium-ion
Flying Time: 4-6mins
Charging Time.: 30-50mins
---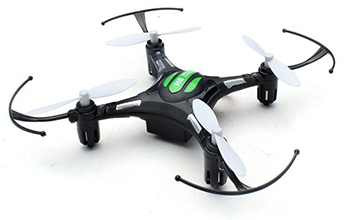 Main Features
Fancy 360 degree spinning flight:
Equip headless mode (CF Mode):
One key to return function:
3D eversion Function:
LED light
Specifications
Charging time: 45mins
R/C distance: About 30m
Flying time: 5-7mins

---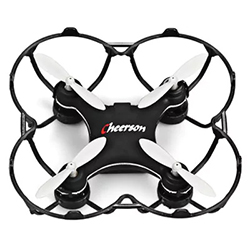 Main Features
6-axis gyroscope ensures the stable flight and high maneuverability
2.4GHz 4-channel control
3D aerobatic flight of 360-degree rotations 
Control distance: about 30m, maximum flying height: about 30m
Equipped with LED light, it is visible, thus suitable for flying at night
Specification
Battery: 3.7V 100mAh lithium-ion
Flying Time: 4~5mins
Charging Time.: 30mins
Note – At the time of writing this post these all drones are under 100$ / drones under 15$. Price may fluctuate little bit. If you find price higher than 1000 rs / price higher than 15$ than wait for sometime and keep a track on the price price will surely goes down.
Bonus Section
This Cheerson CX -10D is a drone that is not under 1000 Rs it is slightly up than 1000 Rs but the reason I posted this CX – 10D is because of its print. This drone is having amazing LEOPARD  print on it which makes this drone different from other.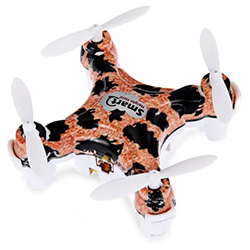 Features:
6-Axis Gyro Control System

360 Eversion

Built in Density Baroceptor

Remote Control Distance: 25 meters.

Unique Design
Specifications
Flight battery: 3.7V 150mAh battery
Flying Time: 4~5mins
Charging Time.: 30mins
---
Wrapping Up
These are the best drones in India under 1000 Rs/ Drones under 15$. These are the drones without camera and only for the fun purpose. If you are a beginner then consider drones from this post. My first drone was JJRC H8 Mini and I fully recommend to you also to have fun. Don't forget the checkout detailed JJRC H8 mini drone review If you are a beginner then I suggest you to purchase drone with propeller guard as while learing you may crash the drone.  Lets us know some other options in the comment section.