Securing a WhatsApp account is important as you may lose your money in scams. In this post, we are going to learn what is 2 step verification and How to enable two-step verification on Whatsapp.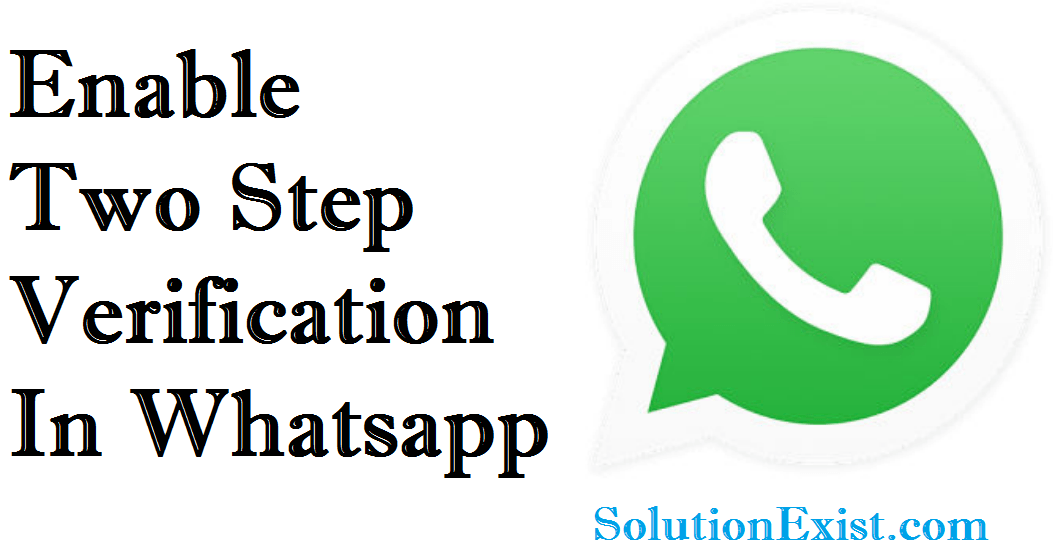 Whatsapp is adding layers of security in new updates among them is 2-step verification. After testing these security features now this 2-step verification is available.
We had posted various tutorials on latest WhatsApp tricks that you can try. Make sure you check that out.
This feature is added to secure WhatsApp users from getting hacked and ultimately secure WhatsApp chat. Enabling two-step verification feature in WhatsApp, if anyone tries to get hack your WhatsApp account then need to enter 6 digit password set by you. So without thinking more read the below steps.
What does two-factor authentication mean on WhatsApp?
The best way to protect your data is to use 2-Factor Authentication (2FA). This is a feature that requires you to use the second form of verification (such as a password) in addition to the one you use to login into your account. This means that even if someone has your username and password, they won't be able to access your account unless they have access to your phone.
Steps to enable two-step verification on Whatsapp in android Phone
Step 1 : Firstly you need to Open WhatsApp.
Step 2 : Now click on three dots placed at the top right side Go to Settings and then tap on the account.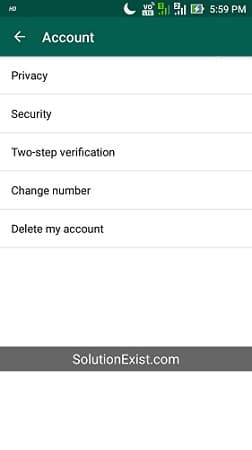 Step 3 : Now Go to Account by tapping on it.
Step 4 : Scroll down and Look for Two-step verification. Tap on it to enter in the menu.
Step 5 : Tap on Enable.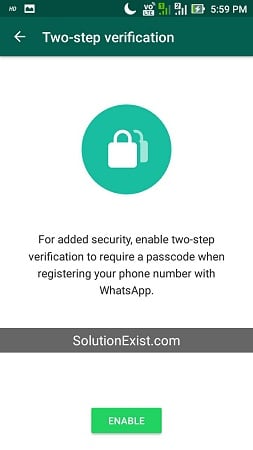 Step 6 : On the next screen, enter six-digit passcode which will add an extra layer of security. Now again enter to confirm it.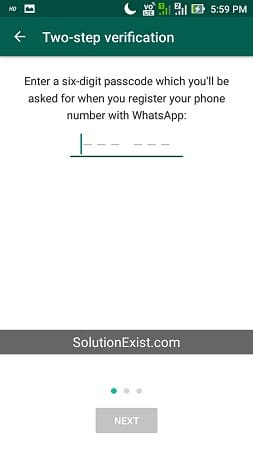 Step 7 : On the next page, it will ask you to add your email address on the next screen. Enter your email address.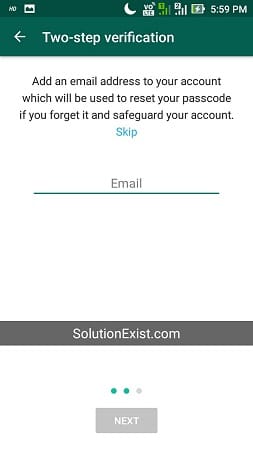 Note – Adding email is optional step but we highly recommend you enter it. In case you forgot your passcode you can easily recover it from your email address.
Step 9 : Done..!! You had successfully activated two-step verification on your android phone.
FAQ (WhatsApp two factor authentication)
1. Does WhatsApp have two factor authentication?
Ans – Yes, WhatsApp had two-factor authentication which is highly recommended step to perform to secure your WhatsApp chats and account.
2. How to reset your two-step verification PIN in WhatsApp?
Ans – If you have entered your email address while setting up two-step verification in WhatsApp, you can reset it. Here are the steps that you need to follow.
Navigate to the below path
1. Open WhatsApp and then tap Forgot PIN. Whatsapp will send an Email to your email account that you had entered while setting up two-step verification PIN.
2. Open your email account and reset the pin.
3. Is two-step verification safe in WhatsApp?
Yes, 2-factor authentication adds an extra layer of security which will help you to secure your WhatsApp. So it is safe to activate this feature.
Wrapping Up
This was a simple tutorial on activating two-step verification in Whatsapp. We highly recommend you enable 2-factor authentication in Whatsapp which will ultimately secure your WhatsApp. Adding an email address is optional in the 7th steps by solution exist recommend you because in case if you forgot your passcode you will be able to recover the passcode.