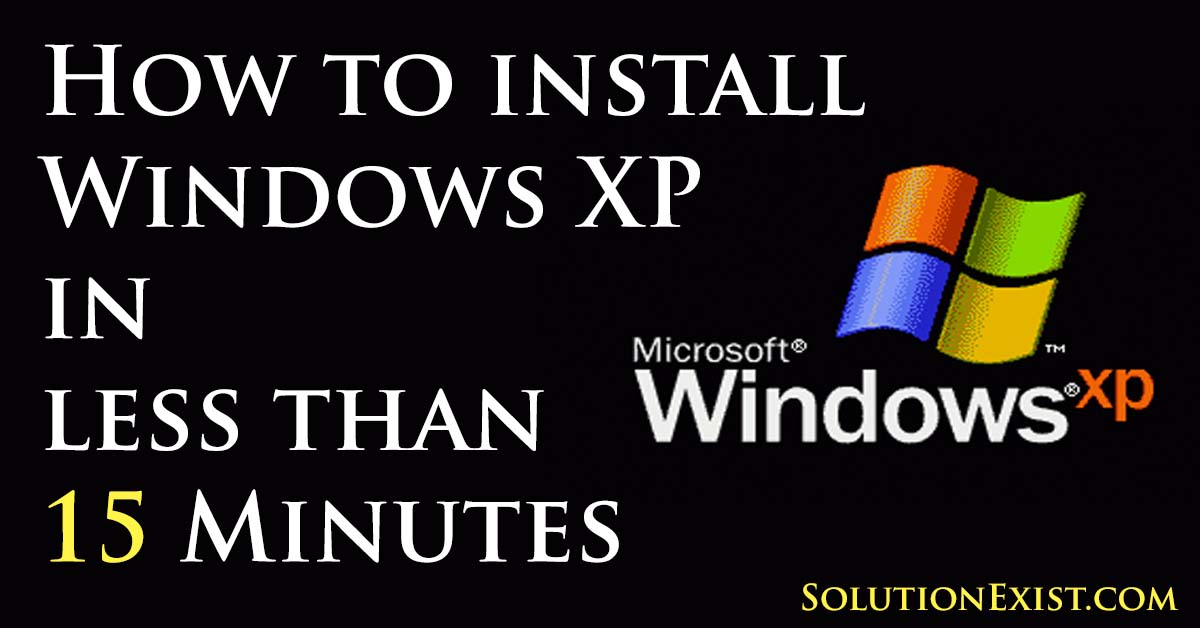 Affected computer by a virus or corrupt windows file may end up as a fresh Windows XP installation. Yes, the Windows XP installation process and steps are easy but it is time-consuming. Install Windows XP with CD sometimes takes up to 40 minutes just to install the operating system i.e. additional 30 minutes will be required to install drivers and required software. Hense this tip on install windows XP faster will be very helpful for those who frequently install the Windows XP operating system.
These simple steps will help you to save lots of time as these are some tweaks that you need to do. So without wasting more time, let's jump into the tutorial on how to install windows XP faster.
How to install Windows XP Faster
Firstly boot you pc using windows XP CD or boot through USB. [Learn to create bootable USB (Video tutorial on create bootable pendrive]
After all the files are completely loaded, you get an option to select the partition. Select "C".
Now Format the partition, whether it is normal or quick with NTFS or FAT
Once the formatting is completed, All the setup files required for installation are copied. Restart your system by pressing Enter.
Now, here begins the Simple trick to save 10-15 minutes, after rebooting, you get a screen where it takes 40 minutes to finalize the OS installation.
Now, Press SHIFT + F10 Key to open command prompt.
Enter "Taskmgr" at the command prompt window. This will open Task Manager.
Click the Process Tab, here we find a process called Setup.exe -> Right Click on Setup.exe -> Set Priority -> Select High or Above Normal. Initially, it will be Normal.
Now proceed with the Windows XP installation process.
This was the simplest way to install OS faster in your computer or PC and using this you can save time while the XP professional Operating system.
Note – Microsoft to end Windows XP Support on April 8th, 2014. So your PC fulfills the minimum requirement of windows 7, windows 8 or windows 10 then do upgrade to latest windows os.
If you use windows 10 in your pc then check out some recommended article i.e. create system restore point in windows 10. which will help you to restore computer to previous date.