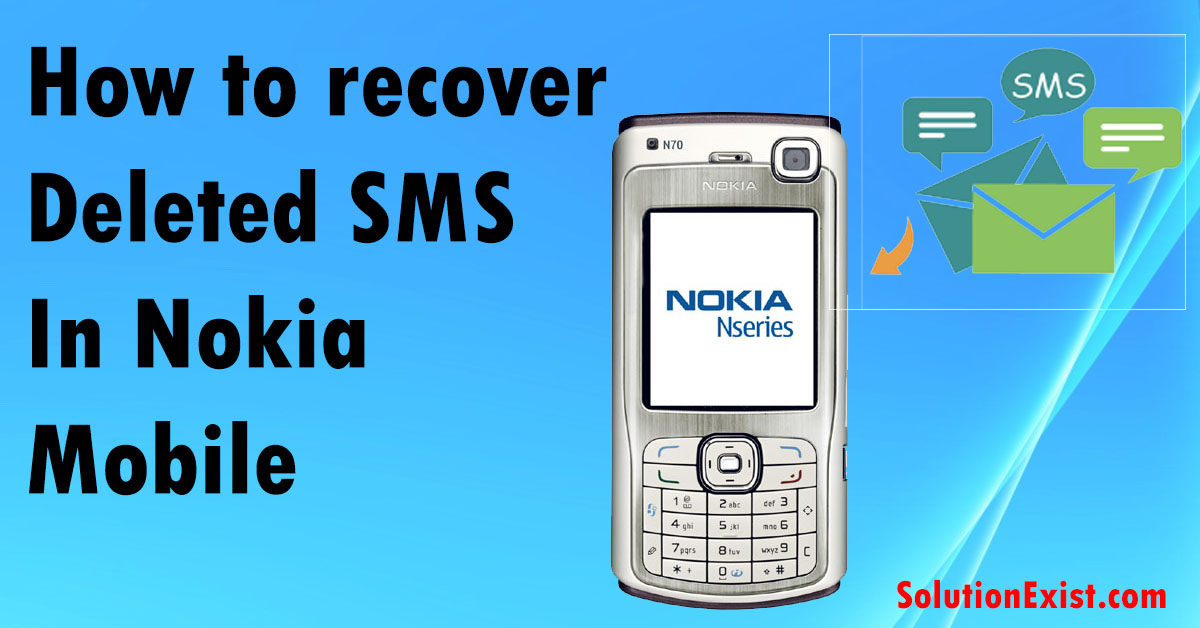 If you are a Nokia phone user or Symbian phone user and you had deleted an important message by mistake then this tutorial is for you. Solution Exist is posting a solution to recover Deleted SMS for Nokia Symbian Mobile. This simple and detailed method will help you to get back the deleted message in Nokia Symbian mobile. Without wasting more time start reading the requirements and download essential software and go through the steps. Download link of required software is also available. Also Read –  How To Unlock Nokia Security Code.
Required utility to recover Deleted SMS in Nokia Mobile
Nokia Symbian Mobile
Any system explorer or file explorer program (eg. fileman or fexplorer provided with the package) –  Download fexplorer
Steps to recover Deleted SMS in Nokia Symbian Mobile
Firstly download and install Fexplorer in your nokia phone
Now Open Fexplorer installed in your phone
For example u selected c: , Then open "system" folder.
Then in "system" folder open "mail" folder.
Then in this folder u will see different folders (eg 0010001_s) and certain files (eg 00100000). These files are the  actual messages. Browse through every folder and open all files till u get the sms u are looking for.
For opening the files don't choose options>file>open as it will show format not supported rather choose  options>file>hex/text viewer.
By selecting the "Hex/ text viewer" you'll be able to open and read the deleted SMS message
Done..!! you had successfully recover Deleted SMS In Nokia Mobile
Wrapping Up
This is the simple method to  Recover Deleted SMS from Nokia Phones. Although these steps to get deleted messages are very simple but still If you had any problem in any step then use the comment section Solution Exist will help you with the steps and the process of recovery of deleted message in Nokia Symbian phone. Inmean time you can check mobile category to learn more mobile tricks.