You had noticed that when you save instagram reel, it comes with a watermark. In this article, we are going to learn how to remove Instagram watermark online easily.
Instagram allows you to save insta reels in gallery that you can share to another platform i.e. Whatsapp status, youtube shorts, TikTok or Facebook reels but the problem with this method is the video has a watermark containing the Instagram logo which is not professional to look. here comes the need to remove the watermark from the Instagram video.
Previously we posted various tutorials such as Fix Couldn't load image tap to retry Instagram and How to share Instagram reel to Facebook story.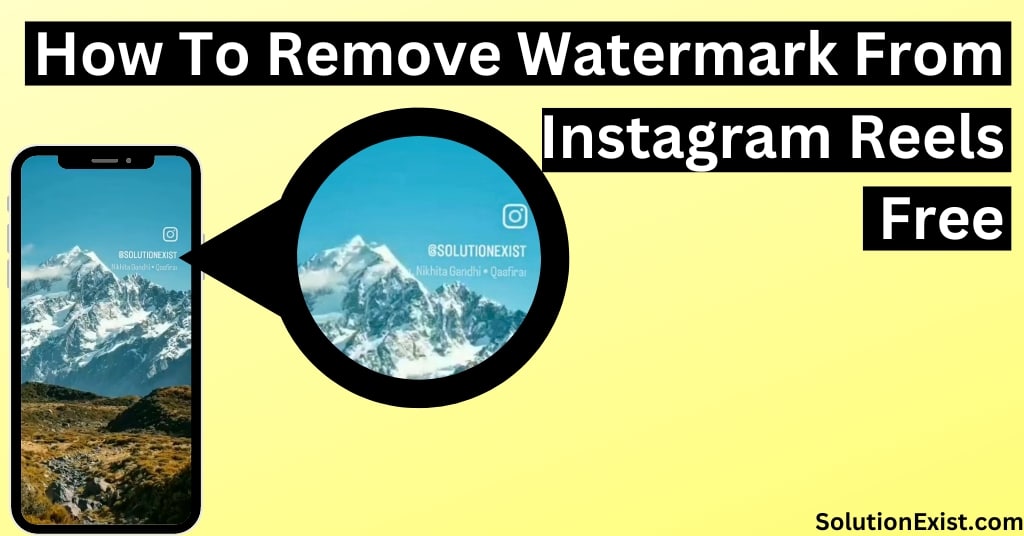 Before we get into the tutorial on how to remove Instagram watermark from videos using Instagram reels watermark remover or online video downloading websties, let's have a quick intro to what is a watermark in Instagram reels and their purpose.
What is watermark in videos (Instagram logo in reels)
A watermark refers to a logo or text that is overlaid on a video or images. These are usually placed in a corner or along the bottom of the screen and serve as a form of branding for the creator. In Instagram videos and reels, watermarks are commonly used by individuals, brands, or businesses to protect their content from being stolen or misused.
The purpose of a watermark on Instagram to give you branding to the video and ownership that helps you get your followers to the Instagram platform when IG reels on another platforms. Having watermarks on videos are subject, some like it and some don't. So if you are a person who are in search of how to remove Instagram logo from a reel then continue reading the article. In this tutorial, we are going to learn how to save your Instagram reels
Methods to Remove Instagram Watermark
There are multiple methods that can help you to remove reels icon from Instagram story and those methods are listed below and explained in detail.
Download Instagram reels without a watermark
Use online tools to remove the Instagram watermark (online tool to remove watermark)
Crop IG reels to remove watermark from Instagram reels
Now that we had learned what are the methods, let's proceed with all in detail and step by steps procedures.
Download Instagram reels without a watermark
Instagram allows you to save Instagram reels but those saved reels have a watermark. If you want to save ig reel without watermark then the best and the easy way is to download it without a watermark
There are free online tools available on the internet like Exist Downloader which are Instagram reels downloader that helps users to download the videos from Instagram without watermark. here are the steps that you need to follow on how to save a reel without a watermark.
Step 1 : First open Instagram app in your Android phone or iPhone. In case you are using a computer to browse Instagram, you can even use that. Now search for the IG reel that you want to download.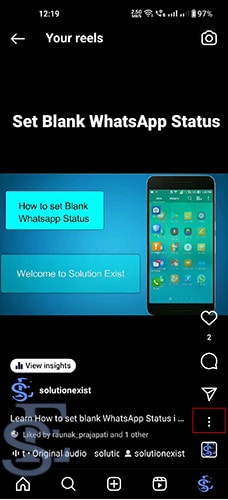 Step 2 : Now click on the share button and copy the Instagram reels link.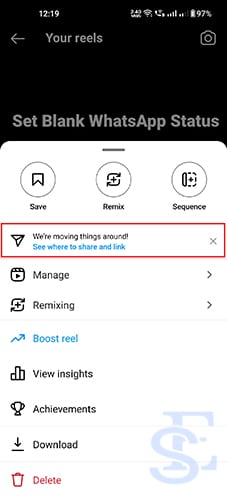 Step 2 : Now open the online reels downloader i.e. Exist Downloader and paste the copied IG reel URL on the text bar and tap on the download button.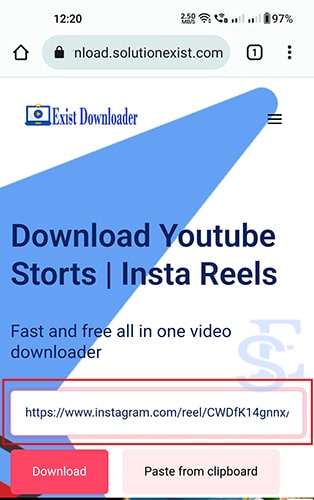 Step 4 : After processing, you will see different formats to download Instagram reels. Tap on the quality in which you want to download and it will save Instagram reels.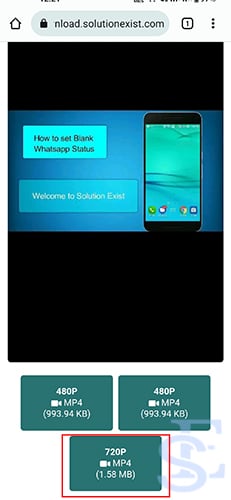 In this way, using Exist Downloader an online video downloading website, allow you to download or save Instagram video without watermark. The best part of the online IG Reels downloader is that, you can use this in Android phone, iphone or in computer as well.
Crop IG reels to remove watermark from Instagram reels
In Instagram videos and reels that you had saved from the app, initially, the Instagram logo watermark was placed at the bottom of the reel, but not instagram had changed the placement.
Instagram had noticed these tricks of cropping videos to remove Instagram logo and hence make it more complex. Instagram logo placement is changed and make it between top and bottom and it .
Hence one can't crop the bottom part to remove Instagram logo from videos and reel. Therefore we can't use the online video editor to crop videos online.
Watermark Remover online tools
Another method that can help to remove watermark from Instagram video is using online watermark remover. These are online video editing tools that can remove text from Instagram videos. Some apps blur the logo of Instagram instead of removing it.
There are lots of watermark remover app and video watermark remover online tools but those are paid ones. If you are not interested and paying or you want to watermark without blur then you should opt for download Instagram reel without logo method i.e. Method 1.
How to download Instagram videos with Watermark
In case you purposefully want a watermark in Instagram video that you can share that reels on other social media then here are the steps that you can follow.
Note – You can only save your recorded and uploaded Instagram reels with the Instagram logo.
Step 1 : Open the Instagram app and log in to your account in your smartphone.
Step 2 : Now tap on the profile picture to open the profile page and tap on the videos to the reels section.
Step 3 : Open the video that you want to download, tap on the three-dot button, and then on Save Video on phone.
Step 4 : After the process, your Instagram video with watermark is saved in your phone gallery.
In this way, you can download Insta reels with watermark and share it on other social media which includes your Insta username.
FAQ (Remove Instagram Watermark)
1. How to remove Instagram watermark on Android
Ans – In Android phone, one can use online instagram downloader tools that can save IG videos without watermark.
2. How do you remove the reel watermark from Instagram stories?
Ans – The best way to remove Instagram logo from videos and reels is to download it using Exist Downloader which is an online reel downloader will help you to download Instagram reel without logo.
3. Can a watermark be removed?
Ans – Yes, there are online tools as well as apps and software are available on the Internet which allows you to remove watermarks by selecting the logo on the videos.
Wrapping Up
Hope you like the article on how to remove instagram watermark in Android and in iPhone. If you have any problem in following the article, feel free to use the comment section and in case you have any other method to remove instagram reels watermark then lets share with me and others as well in the comments.
Till then do give us some social love on Facebook Page – Solution Exist, Instagram and join our Telegram Channel to stay updated to our latest postings.