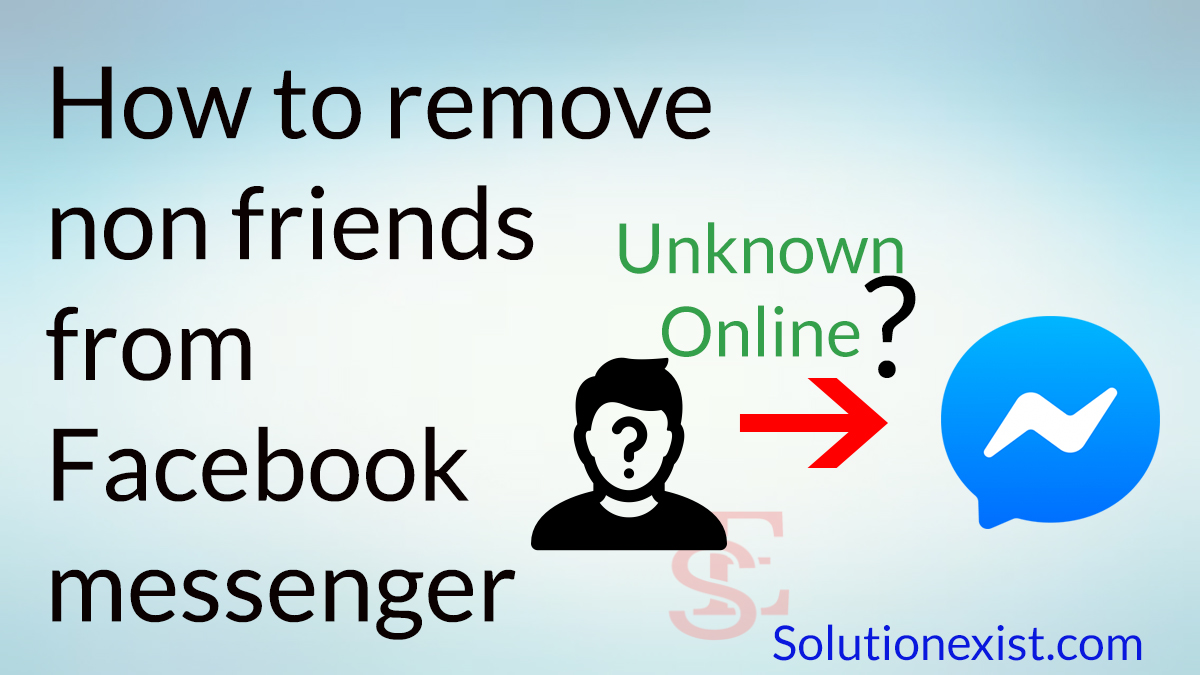 Facebook is working very hard on its Facebook messenger app to keep people engaging on Facebook. Although the social messaging apps like whatsapp, hike, telegram etc are keep on replacing the people who use to chat on facebook to chat on whatsapp and other apps on mobile. Previously, Facebook had changed the pattern on people who can contact you on facebook. As per new update, if the person who is not your friend on facebook can also send you message but those message will not appear on Messages, instead of that they will be appear on Message request. You will get a message request with note that If you reply, will be able to call you and see information like your Active Status and when you've read messages
This means that if you reply to that person, that person will be added into you Facebook contacts. Although that person is not your friend but as you had accepted his message request, he will be appear in you online friend on facebook list.
If you are like me and find non friends from facebook messenger annoying then this post is for you. In this post we will learn how to remove non friends from facebook messenger, So without wasting more time start reading the below steps to remove messenger contact .
How To Remove Non Friends From Facebook Messenger – How to remove someone from messenger.
This process to remove facebook messenger unknown contacts requires mobile phone, i.e Android or iphone.
Download and install Facebook messenger in you smartphone and login you facebook account using login credentials.
Now tap on contacts (Open snapshot for reference) and all the Facebook messenger contacts will be appear.
Search for the contact which is not you facebook friend still appear online and tap on the "i" button.
A menu option will be pop-up on the screen. Click on the remove button and in this way you had successfully Facebook messenger unknown contacts.
Now tap on remove friend and you are done..!!
In this way you can search and delete all the Facebook messenger unknown contacts and clean up your Facebook contact list. This is not all, there are some of the contacts which are being imported to the messenger app. To delete those account you need to follow some additional steps.
How to remove contacts imported to the Messenger app? –
Now you need to use computer to deleted contact imported to the messenger app. You can even you Google chrome for android and check view desktop view. – Don't forget to read – Speed up Chrome for Android Smartphone
Firstly open

Facebook.com

and login to you account
Now open Manage Imported Contacts for Messenger page.
Now click on Delete all button to delete all the imported contacts for messenger.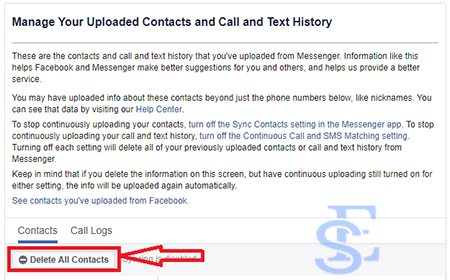 You can also stop continuously uploading your contacts by turning off the synchronization of the contact through turn off the Sync Contacts setting in the Messenger app.
In this way you can delete all the non friends from facebook messenger an clean up your Facebook account.
Wrapping Up
hope you like the tutorial on how to remove non friends from facebook messenger and by with the help of this article you will be able to remove facebook messenger unknown contacts. Firstly i was also confuse by seeing how does a contact appear in my facebook messenger but using this trick i had fixed the issue. If you have any issuing in following this article, the feel free to use comment section we will help you to deal it with and faster reply follow us Solution Exist Facebook page and join Android And Windows Errors Solution.