Android phone are common and the android phone users are keep on increasing day by day. In this increment of android users virus attacks are also increasing. Although android is safe it is not fully hack proof. If may get attacked by malware apps which can secretly sends you details like messages, accounts passwords to the attacker. So Securing you phone is also become necessary. If you are thinking about How to Secure Android Phone? Then Solution Exist in this post will introduce you with the Best android app to secure your android phone / Best Apps to Secure Android Phone.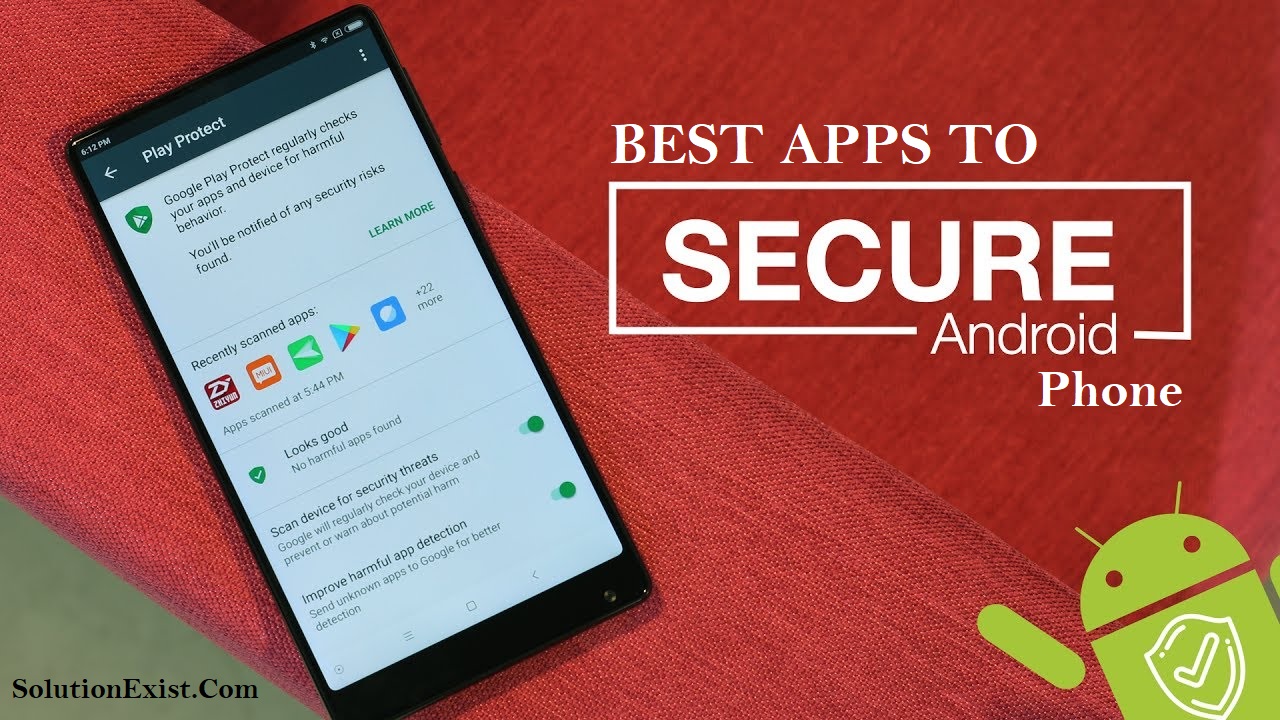 Securing your Android phones by not just installing Best Antivirus & Anti Malware Applications into you phone, There is lot of things you have to keep in mind Like –
Turn off connections when you don't need them (Recommended)
Always Lock your phone
Always/Must Encryption and Two-factor Authention
Only Use apps from the Google Play Store / Only install trusted applications
Use Device Encryption / Always On Encryption
Use a Virtual Private Network when surf to Anonymous / Vulnerable /Not Secure Website
If you don't use an app, uninstall it
Only buy smartphones from vendors who release Android patches quickly
Keep Android & Apps up to date
Avoid dodgy Public Wifi networks
Set up remote tracking & Wiping
Track Your Lost Device
Other than above tips you have to regularly check or Scan Your Phone by Best Security Apps and Remove Unwanted / Duplicate / Mysterious Null files from your device by Using best Cleaners apps. Google Play store tons of apps are available that claims to protect your data and device but very less apps are available on which you can trust blindly. Among all those we are posting Top Best Apps to Secure Android Phone / Data, So lets Eye on it –
List of Best Apps to Secure Android Phone
Today, in this tutorial, we are going to show you some andoid apps which will secure your android phone from malware attacks and also helps you to optimized your android phone performance. So without wasting more time, lets us start with the apps list.
For Securely Deleting Unwanted / Spam Files From Your Android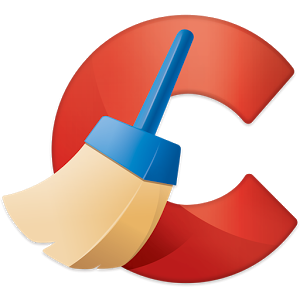 The makers of the world's most popular PC and Mac cleaning software bring you CCleaner for Android.
Remove junk, reclaim space, monitor your system and browse safely. Become the master of your own device with the ultimate cleaning app for your Secure Android Phone !
Optimize and Clean
● Speed up your phone and remove junk safely
● Clean application cache, download folders, browser history, clipboard content and more
Reclaim Storage Space
● Streamline your Android smartphone or tablet
● Quickly and easily uninstall multiple unwanted applications
● Free up valuable storage space on your device
● Remove junk, such as obsolete and residual files
● New! App Stats feature lets you quickly determine the overall impact of individual apps on your device
---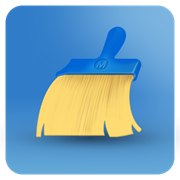 Clean Master, the best optimization tool with space cleaner and antivirus, it helps keep your phone clean and safe from viruses. Clean Master also added the Private Photo feature, which helps you easily hide and encrypt your photos and secure your privacy.
Clean Master Key Functions:
I. JUNK CLEANER (JUNK FILES)
Clean Master helps free up your storage space by removing junk, residual and cache files which slows down your phone.
With our professional cleaner, you can also free up much more space from cleaning cache data from social apps such as Facebook, Messenger, WhatsApp, Instagram without worrying about deleting the wrong files.
II. FREE ANTIVIRUS
Scans for virus on all apps (pre-installed or not), blocks and removes virus to keep your phone safe from viruses, trojans and protects your privacy with Clean Master's free antivirus engine which is ranked #1 by AV-TEST!III. Private Photo – Your Photo Vault
Private Photo keeps your photos safe by encrypting them. With Private Photo, you can hide photos that you do not want others to see and protect your privacy.
III. Private Photo – Your Photo Vault
Private Photo keeps your photos safe by encrypting them. With Private Photo, you can hide photos that you do not want others to see and protect your privacy.
IV. WiFi SECURITY
Clean Master added the WiFi Security feature to detect fake WiFi and unauthorized connections. Keep your phone safe from insecure public WiFi.V. BOOST MOBILE
One Tap Boost helps speed up phone by freeing up RAM. After boosting your mobile & Secure Android Phone, you can run a speed test to see how much faster it is.
Top Android Security Apps: The Best Antivirus protection for Android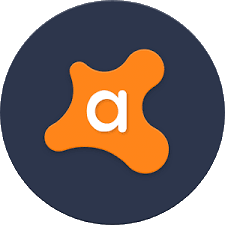 Protect against viruses & other types of malware with Avast Mobile Security, the world's most trusted free antivirus app for Secure Android Phone. This is not a new company, infact it has helped computer users to have a safe internet expericence since long time. Avast for pc is a good software to protect computer from virues.
Get alerted when you install spyware and adware apps that violate your privacy. Secure your devices against phishing attacks from email, phone calls, infected websites or SMS messages. This Mobile Security & Antivirus provides much more than just antivirus. Here's a sample of some of the other features packed into this lightweight app:
Antivirus Engine
AppLock
Call Blocker
Anti-Theft
Photo Vault
Power Save
Privacy Permissions
Firewall (for rooted Android only)
Charging Screen
RAM Boost
Junk Cleaner
Web Shield
WiFi Scanner
WiFi Speed Test
Avast Antivirus are now offering premium features:
Anti-Theft: Automatically lock your device on SIM change, and secretly capture photos and audio recording of the thief.
AppLock: retain security and privacy of sensitive content by locking any app with a PIN or touch gesture. Protect your most used apps and make sure nobody else can access them – not your child or even an intruder.
Remove ads: eliminate ads from your Avast Antivirus experience.
Avast Direct Support: contact Avast directly from the app to receive quick responses to your inquiries.
Avast Mobile Security & Antivirus in detail
Antivirus Engine: Virus and malware scanner automatically scans for infected/dangerous apps and Trojans upon first use. Includes Web & file scanning for complete mobile protection, and also protects against spyware and viruses.
Clean Junk: Instantly cleans up unnecessary data, system caches, gallery thumbnails, installation files, and residual files.
Call Blocker: Keep your privacy. Add phone numbers to your blacklist and block callers you don't want contacting you.
Web Shield: Scans and blocks malware-infected links, as well as trojans, adware, and spyware (for privacy and safe Web browsing, e.g. Chrome) and also fixes mistyped URLs.
Wifi Security: Check the security of each network and email, browse and make payments wherever you are.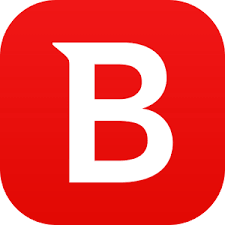 The most advanced cybersecurity app for Android gives your devices absolute protection against viruses and malware. To protect & Secure Android Phone after the 14-day trial is over subscribe to Bitdefender Mobile Security.
Features at a glance:
Malware Scanner – 100% detection rate
New: VPN – hide your IP & unlock geo-restricted content
Account Privacy – verify whether your email account has been breached or not
App Lock – lock your sensitive apps with a PIN code
Web Security – real-time protection for the most popular browsers
Anti-Theft – lock, track, and wipe your phone
Privacy Advisor – see which apps may leak your private information
WearON – extend Bitdefender Mobile Security to your smart watch
This is one of the Best Apps to Secure Android Phone
Malware Scanner
With an independently proven 100% detection rate, Malware Scanner is always up to date with the latest intel on viruses and automatically scans apps for malware as you install them.
Account Privacy
How safe is your email address?
Now you can find out whether your account details have been leaked or not by simply running a check with Bitdefender Mobile Security.
Smart Unlock
When you're using a trusted Wi-fi such as your home hub, Smart Unlock grants you direct access to your apps by disabling the PIN.
Fingerprint Sensor Support
Unlock secured apps with the tip of your finger.
PIN Timeout
30-second timeout after 5 consecutive incorrect attempts to access your PIN protected apps.
Web Security
Web Security detects malicious content and keeps your browsing safe for the most popular browsers.
Anti-Theft
Lock, geo-locate, sound an alarm, and wipe your Android from any Internet connected device.
Anti-Theft even allows you to listen in on your phone, and send out SMS commands.
It will also alert you in case the SIM card has been changed.
Snap Photo
Your phone will snap a mugshot of any person who tries to tamper with your phone in your absence.
Privacy Advisor
Find out if any of your apps peek into your private data and leak it online.
Other Best Miscellaneous Security Apps for Android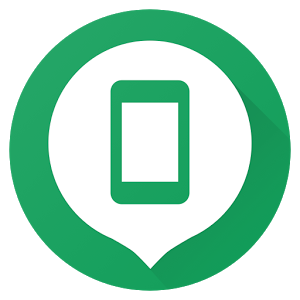 Introducing Find My Device – the new and improved Android Device Manager. Find My Device helps you easily locate a lost Android device, and keeps your information safe and sound while you look.
Locate your phone, tablet or watch. Misplaced your Android Wear device? No problem.
Play a sound. Find My Device helps you track down your device when it's close by.
Lock, erase or show a message. With Find My Device you can secure your device remotely and help someone get in touch.
GlassWire makes it easy to monitor your mobile data usage, data limits, and WiFi Internet activity in real-time. Instantly see what apps are slowing your phone's Internet connection or wasting your mobile data with GlassWire's graph and data usage screens.
Give GlassWire a try and see what's using your WiFi and mobile data right this moment.
Key features of date usage monitor
GlassWire's data alerts keep you under your data limit and save you money on your monthly phone bill. Get alerted before you reach your carrier data limit to avoid overage fees.
See a LIVE real-time graph of which apps are currently using your mobile carrier data or Wi-Fi Internet connection.
Instantly know every time a new app accesses the network and begins using Wi-Fi or mobile data.
Go back in time to see which apps used mobile data earlier in the week or month. Check past Wi-Fi or mobile usage by day or month.
Does your mobile phone provider allow certain popular social, music, or video apps to use unlimited data? Go to GlassWire's "Data Plan" screen and set up zero-rated apps that won't have their data usage counted against your data plan.
Check GlassWire's new Speed Meter on its notification bar to quickly see how much data you're using in real-time.
Help protect your privacy and reveal suspicious app activity through GlassWire's network monitoring visualizations and statistics.
Protecting your privacy
Our company was founded specifically to help people protect their privacy and security. We make money through sales of our Windows software, not by selling your data to third parties. With GlassWire your data and app usage information never leaves your phone.
Supported mobile networks & providers
GlassWire works great with many different mobile data providers and telecoms world-wide including Verizon, T-Mobile, Vodaphone, and ATT. It's also compatible with 3G, 4G, Edge, GPRS, Wi-Fi, and most other popular telecommunications networks. GlassWire can also provide you with Internet usage alerts if your Cable, DSL, or Satellite ISP has data caps.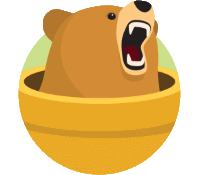 TunnelBear VPN is a free, incredibly simple app to browse the Internet privately and securely. The beautiful TunnelBear app protects your online privacy, lets you access your favourite websites & apps, and secures your connection on public WiFi hotspots.
Try TunnelBear for free with 500MB of browsing data every month. No credit card required. In-app purchases available for premium plans, which give you unlimited data. This is also one of the Best Apps to Secure Android Phone.
Features of Tunnelbear VPN
One-tap connect: App so simple, a bear could use it.
A VPN you can trust: Along with a strict no-logging policy, we're the only consumer VPN app to have completed a 3rd party, public security audit.
Global VPN network: With servers in 22+ countries and lightning-fast speeds, access the websites and apps you love. Anytime, anywhere.
Grizzly-grade security: TunnelBear uses strong AES-256 bit encryption by default. Weaker encryption isn't even an option.
No logging. Your browsing stays private.
Helpful support that always responds within 24 hours.
Wrapping Up
So this is all about Secure Android Phone, Anti Virus App, Mobile Antivirus, Android Security, etc. There is one of the Best Apps to Secure Android Phone & It's Providing Top Security to your Android device. So feel safe now by using these tips. If You have any doubt then feel free to put a comment on the below section.