In this article, we are going to what is the suggested Instagram reels and how to remove suggested reels from Instagram accounts in simple steps.
Instagram is evolving and adding new features, some are to improve app stability and security are some are to improve user experience.
If you are a regular Instagram user and spend a significant amount of time on the platform, then you might have noticed that your Instagram feed is bit changed. Now it's not always you get updated from the Instagram account that you follow. You are getting posts from other accounts that you don't follow under the tag of the suggested post. Instagram in smartly pushes suggested content to the users.
We had posted various tutorial on Instagram such as Instagram video stuck on sending so if you are facing such issue on Instagram do check out.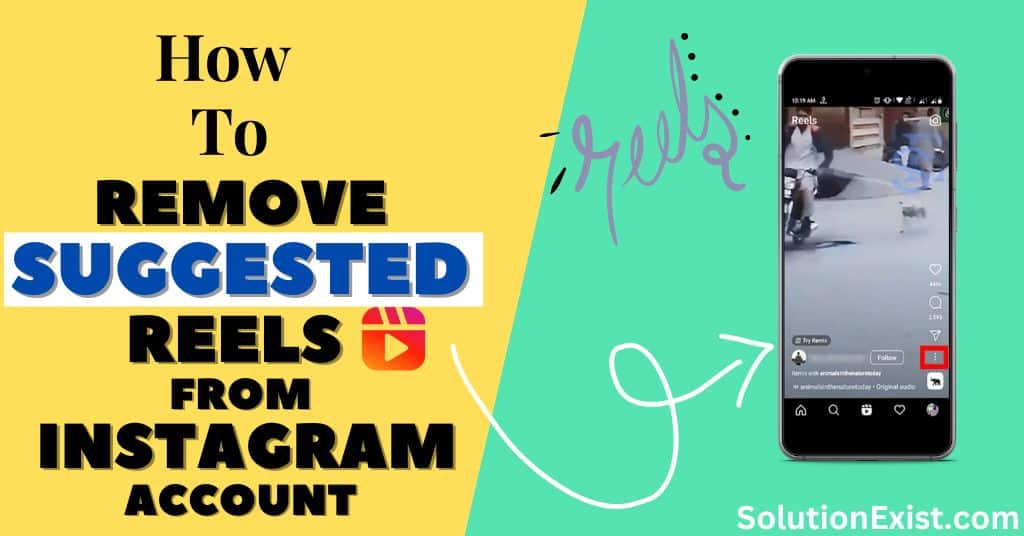 Now let us understand why you are getting posts from others in your feed. Instagram earns from the advertisers and for that they make you spend more time on the app so that they can earn more money.
Instagram had not provided any direct option to turn off suggested so there is not simple solution. so that means that you can't stop suggested content? No, you can clear
Now before we get into the steps to stop Instagram suggestions, first let us understand what are suggested reels and how Instagram algorithm works. This will make you aware of why you get these reels and also the reasons behind you spending more time on Instagram.
How the Instagram algorithm works for reels
Instagram read and tries to understand users based on their location, interests and many other things. All your scrolling on the app and search activitiy on the app is monitored to show you the content you like.
The main intention of the Instagram algorithm is to make you spend more and more time on the platform and make you addicted and the more time you speed on the app, Instagram will show you ads. An algorithm for reels also works that way, to make you suggest a similar type of Instagram reel. So the whole game is to increase the retention time of the user and show more and more ads and earn money.
What is a Suggested Reel?
The suggested reel is the video that is shown in the Instagram feed to users who have not yet liked or commented on any photos or follow the content but Instagram suggests you based on the data that they have about your search and watch the activity.
Why do people want to remove suggested Reels?
Unlike any other social media platform, instagram is also designed to make people addicted to the platform and make people to spend hours and hours scrolling.
There are a few reasons why people might want to remove suggested Reels from their accounts.
They don't like the content that's being suggested.
They find the content not relevant to their interests, or maybe they find it repetitive.
They just want to declutter their feed.
People might prefer to watch Reels that have been hand-picked by people they follow, rather than Reels that are automatically generated by the algorithm.
How to remove suggested Reels from Instagram accounts?
If you're someone who doesn't enjoy the suggested Reels on your Instagram account, there's an easy way to remove them. Although Instagram Reels are a fun way to kill time, some users find them to be unoriginal and repetitive. If you're one of those people, follow the steps below.
Step 1 : First open Instagram app and login to your account in not sign in.
Step 2 : Now open reels section by tapping on reels button placed in the bottom of the app.
Step 3 : Now scroll and watch the Reels, when you encounter the reel you tap the three dots near the bottom right corner.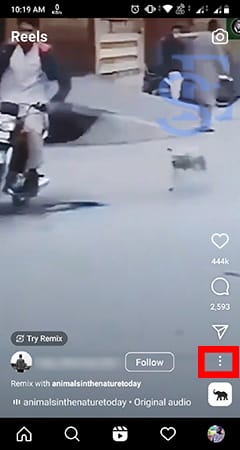 Step 4 : Tap 'Not interested.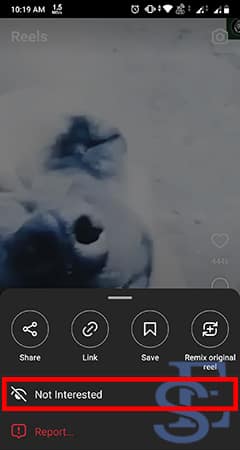 Step 5 : Now tap to select the reason why you're not interested in the video.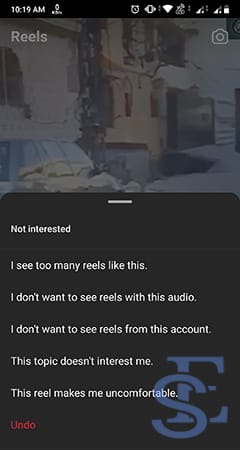 In this way, you can remove suggested reels from Instagram in Android phone or an iPhone.
FAQ (remove suggested Reels from Instagram Account)
1. Why do people want to remove suggested Reels?
Suggested reels are content that Instagram algorithms push to the user that they think that users want to watch based on the interest of the users but it's not always what users want to watch. Hence people want to remove suggested Reels.
2. How do i get rid of suggested reels on instagram?
There is no direct option available to stop suggested reels on instagram. You need to tap on the three-dot button and select Not interested to turn off instagram reels suggestion from particular account.
3. How to turn off suggested posts on Instagram?
There is no direct option to turn off suggested posts on Instagram. You need to mark all the posts individually and mark them as not interested.
4. How to change suggested reels on Instagram?
To change suggested reels, first, you need to open the reels or explore section of Instagram and open the posts or reels that you don't want to be in the feed section and mark them as not interested.
Wrapping Up
This was the article on Instagram algorithm works for reels and what suggested posts on Instagram. This step-by-step guide on How to remove suggested Reels from your Instagram Account will help you to declutter your Instagram feed and shows you post of your interest.
If you want us to cover any specific topic, feel free to reach out to use on Facebook.