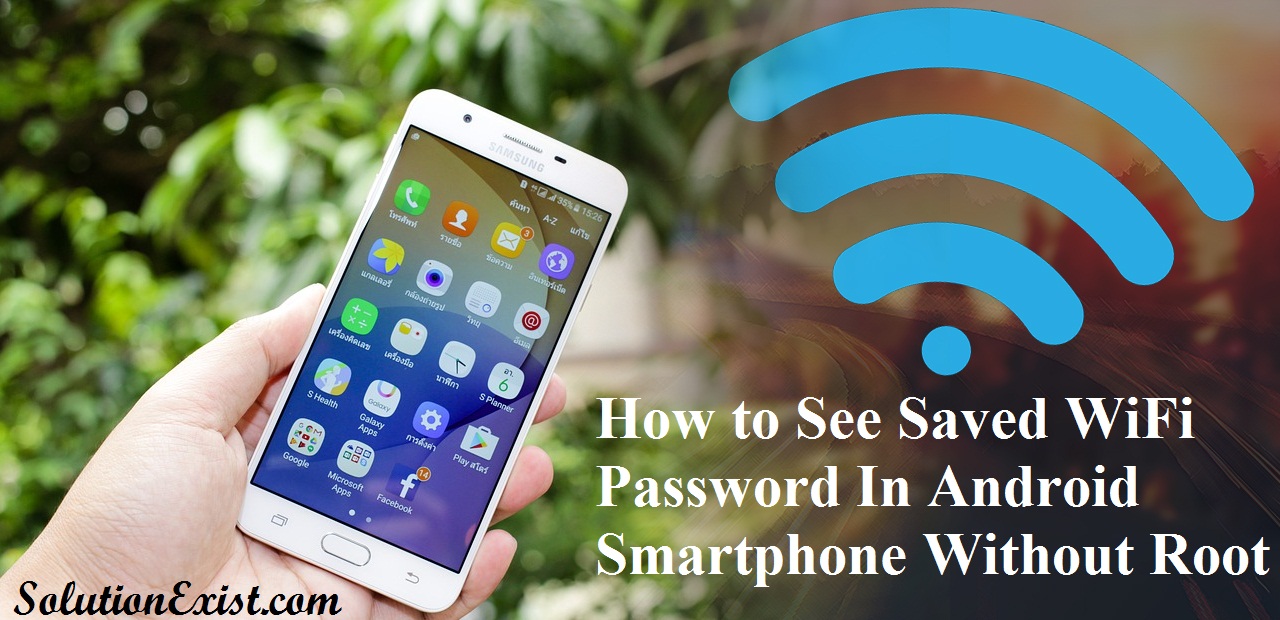 I have surfing a google and find that there are many peoples are searched that How to Retrieve / Recover / Show or See saved wifi password in android smartphone without root. And i show that there are many articles are available, But among most of Tutorials are fake and for Rooted Android phones.
SolutionExist is inspired to write a proper and Step by Step Method to See the Saved wifi password in android without root privileges. If you are already using the wifi network and mistakenly forgot the network and you have to reconnect the same wifi you need a password to connect again. But if you forget the wifi password and you want to recover it then this post helps you to Show wifi password. Solution exist will provide detailed information on How to recover saved wifi password for Rooted as well as Non Rooted device.
How to Show / See Saved WiFi Password In Android Without Root [Step by Step]
Here before starting to write an article SolutionExist wants to clear that this tutorial is not for hacking purposes, this article is help you to see saved wifi password in your android devices without Root. If your phone is rooted then its easy to see wifi password of any network by WPA WPS TESTER Application. If you don't know about Root then first read this. What is Root? -> "Rooting is the process of allowing users of smartphones, tablets and other devices running the Android mobile operating system to attain privileged control (known as root access) over various Android subsystems." As Android uses the Linux kernel, rooting an Android device gives similar access to administrative (superuser) permissions as on Linux or any other Unix-like operating system such as FreeBSD or macOS.
Recover / See Saved WiFi Password In Android Smartphone – Without Root
Requirement before starting this Process –
Laptop or PC
Android Smartphone (In which WiFi network is Connected or Forgot)
Check Also: Know how Many People Using your WiFi Network with Android
Step by Step Method of Show / See Saved WiFi Password In Android Without Root
Step 1: Access the Developer authority
Here know how to do it.
In settings, open About phone.
Click on Build number 5-6 times until you get the "You're now a developer" toast message.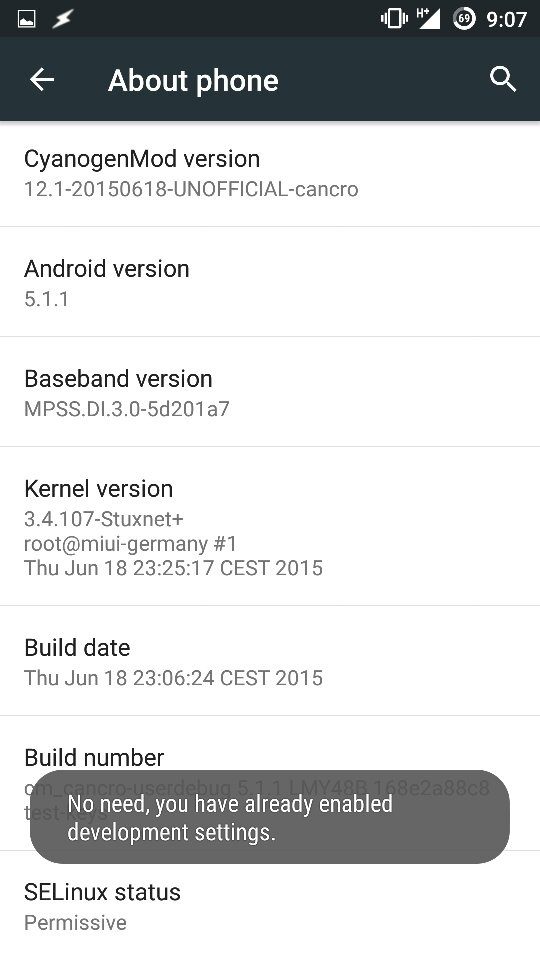 Step 2: Enable the Android Debugging
Go back to Settings. Scroll down for developer options. Turn on the button for "Android/USB debugging".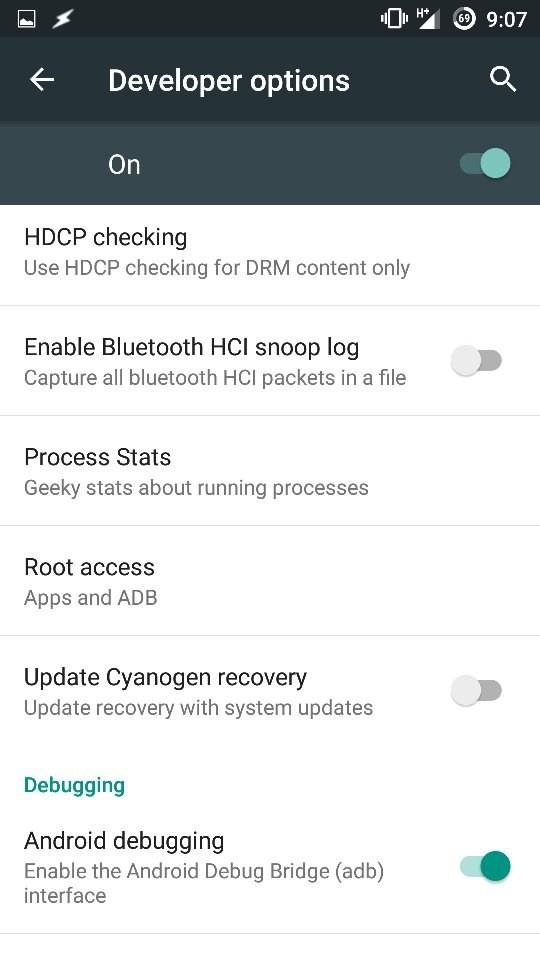 Step 3: Now You have to Install ADB drivers
Note: If you have an option of Root Access, set it to ADB only.
Now, open your Windows desktop and download and install adb drivers. (You can download the driver's from HERE)
Download and install platform tools (minimal adb and fastboot) from HERE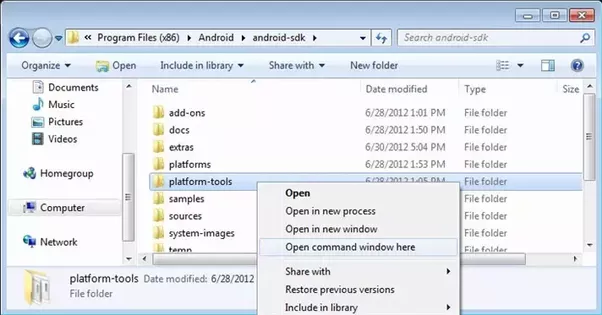 Open the folder where you've installed the above tools. Hold the Shift key and right-click inside the folder to click on Open Command Window here.
Step 4: Now Test the ADB
Here, we would like to test whether the ABD is working properly. To do this, connect your phone to the PC using a USB. In the command prompt, type adb services and then press enter. If it's working properly, you should see a device in this list.

Step 5: Now most interesting part is to Find Android wifi password
You should see a device in this list.
Now that we've successfully connected the device in ADB mode, run the following command to pull the file from your phone: adb pull /data/misc/wifi/wpa_supplicant.conf c:/wpa_supplicant.conf
Note: Be careful to write above command line. It should be exact as given above.
This will fetch the file from your phone and copy it to your C:/ drive.
Open this file in notepad and Boom!
Step 6: Get the WiFi Passwords
Lastly, Now just open the file with a notepad and there you go.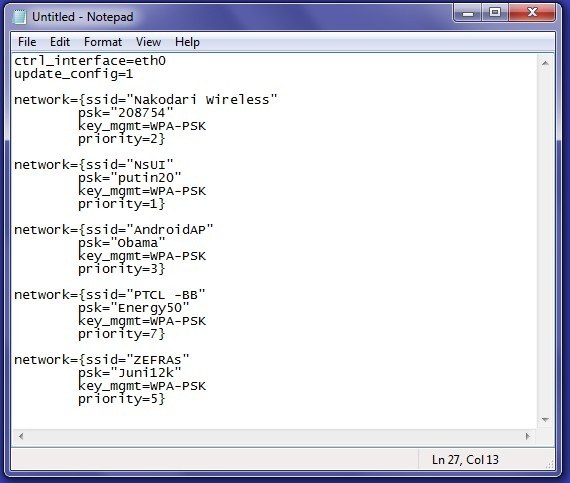 Now you know how to show the wifi password and this is the best way See Saved WiFi Password In Android Without Root.
FAQ (Frequently Asked Question)
Do i need to root android phone?
To recover saved wifi password, you don't need to root android phone. This detailed tutorial will help you to find saved wifi password.
How to check wifi password on android?
This trick will only work on android phone and you can follow the steps posted in the article
Wrapping Up
So guys this is how you can Recover Saved WiFi Password In Android Without Root as well as Rooted devices. Hope you like this method to find saved wifi password in android phone. If you have any query related to this article then put some text below in the comment box. You can follow us on Facebook Solution Exist and also can join our Facebook group Android And Windows Errors Solution where we discuss problem related to windows and android