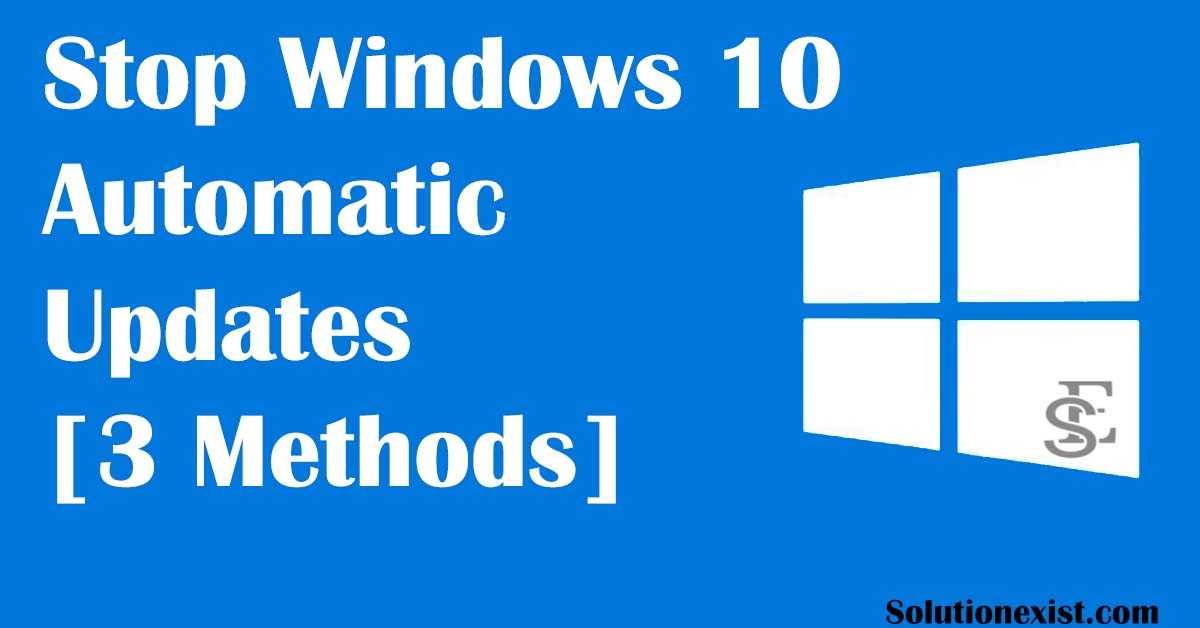 Updated to windows 10? Yes, then you must be irritated with its its policy of forced updates. Although updates are good but not always, It is good to get security patches and get safe from various types of viruses. In this scenario we need to have unlimited internet else your internet data will be consumes in downloading windows updates.People mailed me how do i stop windows automatic updates so with respect to that Solution exist is posting a tutorial on How to Stop windows auto updated and let me tell you are right place. This tutorial includes the simplest way to stop windows 10 update. Not everyone is the fan of Windows updates and most of us disable windows updates, but unlike Windows 7, 8 we can't find option to disable windows updates.
Methods to stop Windows 10 Update – Disable windows 10 update
Method 1: Stop The Windows Update Service – how to stop windows update in progress
As central as it is to the core of Windows 10, Windows Update is actually just another Windows process so it can be stopped with these simple steps:
Open the Run (Win + R), and type: services.msc.
From the Services list  find the Windows Update service and open it.
Firstly click on Stop and make service status Stopped.
Now In 'Startup Type' (under the 'General' tab) change it to 'Disabled'
And you are done here…!!
Method 2: – Setup A Metered Connection – Disable windows 10 automatic update –
You can metered connection to stop downloading updates in windows 10. Note – You can only meter WiFi connection and can't metered your Ethernet connection. Method to metered your Ethernet connection is little bit tricky.
Open the Settings app from Start Menu.
Open the 'Network & Internet' option.
Open 'Wi-Fi' and click "Advanced Options".
Toggle 'Set as metered connection' to "On"
Method 3: – Group Policy Editor
Open the Run command (Win + R), in it type: gpedit.msc and press enter
Navigate to: Computer Configuration → Administrative Templates → Windows Components → Windows Update and in that open Configure automatic Updates.


Open this and change the Configure Automatic Updates setting to

Disabled

.
Open the Settings app (Win + I) and navigate to → Update and Security→ Windows Updates. Click 'Check for updates' which applies the new configuration setting.
Restart you PC
Note – As you changed the Registry, whenever new updates become available, you'll receive a notification in Action Center, but updates won't download and install until you follow these steps.
Open Settings.
Click on Update & security.
Click on Windows Update.
Click the Download button.
Wrapping Up
This was the guide on how to stop windows update in progress and also how to stop Windows 10 update. If you faced any problem in the steps to follow to Turn Off Automatic Updates on Windows 10 then feel free to use the comment section. Don't forget to share your thoughts in comment section. If you had some other problem then you can ask us on our Facebook page – Solution Exist and you can also join our Facebook Group Android And Windows Errors Solution where we discuss you windows and android phone related problems and provide you a solution.