If you are in search of how to wipe cache in sony Xperia C then this post by solutionexist will help you. Solutionexist had posted and describe some tweaks  How To Get Better Battery Life on Android and ios So now you must be knowing wipe cache is or clearing cache is very important for mobile performance and for better battery life.
In this Android guide, Solutionexist will tell you how to clear cache in Sony xperia C. Previously we had described a procedure to clear cache in Asus Zenfone 5. As the method of clearing cache differs from the mobile manufacturing company to company we are posting for Sony Xperia C. So stay tight and read the full post to clear cache in Sony Xperia C.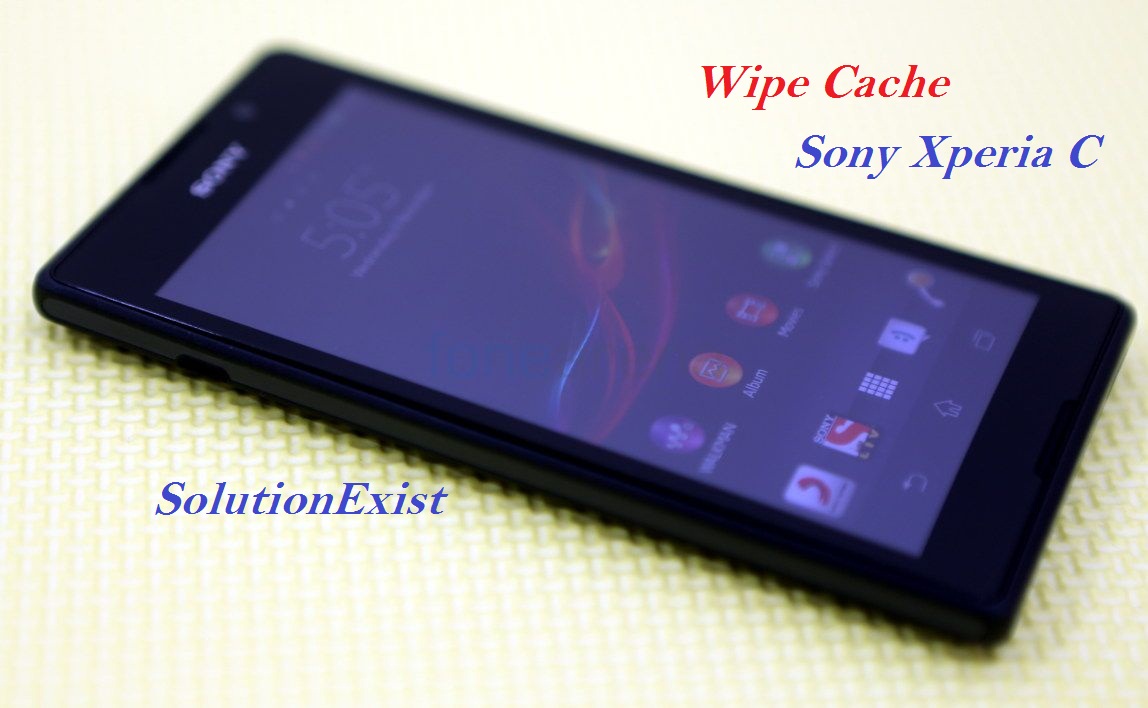 Steps to Wipe Cache in Sony Xperia C
Firstly switch Off your Sony Xperia C
Now, press and hold the VOL UP + DOWN + POWER" buttons
Android belly will be seen
Now press camera button once and you will be entered in recovery menu
Now go to Wipe cache using vol down button
Done
Note :- Wiping cache will not erase you phone or SD card data
Wrapping Up
This was the guide on how to wipe cache in sony Xperia C. This clearing cache will fix some issues if your phone is not working correctly. After this, you might consider master resetting your smartphone if your phone is not working properly. However, master resetting will result in loss of data, so you could try fixing these issues by wiping the cache partition. If you have any other device and you don't know to wipe cache then comment your model number in the comment section. We will tell you the detailed procedure.