Facebook app is the easiest option to use Facebook account in mobile phone. Constantly Facebook is updating it Facebook app and keep on including features in the app. Although the app is adding. Solution Exist previously posted How To Delete Search History On Facebook Android App this helpful tutorial to delete Facebook search history. Solution Exist had posted Facebook tricks and WhatsApp trick and today its time to provide you Facebook Tutorial on How to open external link in the browser instead of built in Facebook app.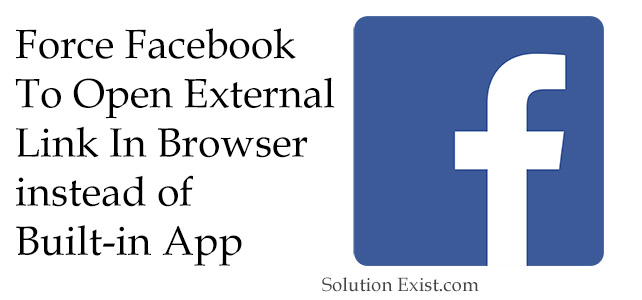 You faced the issue while scrolling Facebook Feed you like the post and to read full article you click on the link. The link may be of some website or a blog and the problem start from here, as you click on the link, the link opens in Facebook in-app browser only. This the most irritating part for me using Facebook app for android. Facebook app is not optimize to browse website and blog hence Facebook app takes longer time top open the web page.
One more problem with the Facebook app inbuilt browser is it is lacking in providing feature of bookmark. Suppose you open the link in Facebook and you want to bookmark it to read afterward you can do it in Facebook app built-in browser as the Facebook app is failed to provide this feature.
Today in this post, Solution Exist will provide you the solution for Facebook App To Open Links In Browser. So without wasting more time, let us get dive into it.
Steps to Force Facebook App to Open Links in browser instead of built-in App
Step 1 – Launch the Facebook app and log into your account. (Skip if already login)
Step 2 – Tap on Menu icon (it looks like three horizontal lines).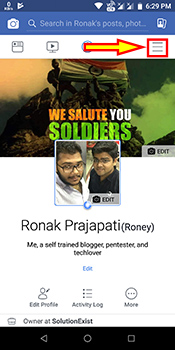 Step 3 – Scroll down and tap Settings & Privacy and then tap on Settings.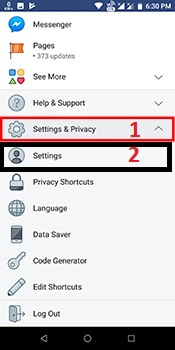 Step 4 – Scroll down and tap on Media and Contacts.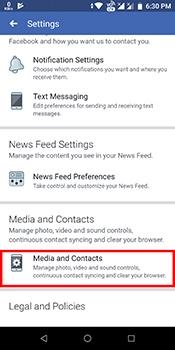 Step 5 – Toggle the "Links open externally" setting to On (make it from gray to blue).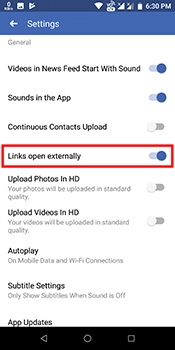 And you are done…!! Now open any external link and you will get popup to select browser. You can select browser installed in you android phone
Wrapping Up
Hope you like the tutorial on How to force Facebook App To Open Links In-Browser instead of built-in Facebook app / How to Facebook App To Open Links In Browser. If you have any problem using this feature then may sure you make us hear via the comment section. Join our Facebook Group Android And Windows Errors Solution and Follow or Facebook Page Solution Exist to be updated with Solution Exist awesome articles.