Facebook is a social media website that was meant to connect people around the world. As technology is evolving, Facebook is no more the only means to chat with friends and now it becomes a source of income as well. If you want to earn money then you should know how to make Facebook post shareable. If you are a Facebook person then you should read how to remove contacts from messenger
Facebook offers different means of content to share like text content also known as written content, video content, Facebook stories, Facebook status, polls, and many more. This gives opportunities to the blogger, YouTuber to have social traffic to the blog and youtube channel.
Going viral on Facebook can not only bring fame but if the content is monetized you can even earn money from a Facebook post. You can drive that Facebook traffic to the other platforms like Instagram, Youtube, or Twitter and covert those Facebook traffic to your followers and views on Youtube and earn money from those. One can also take benefit from affiliate marketing with the right practice. We had covered a tutorial on how to share Facebook video to whatsapp in case you want to share.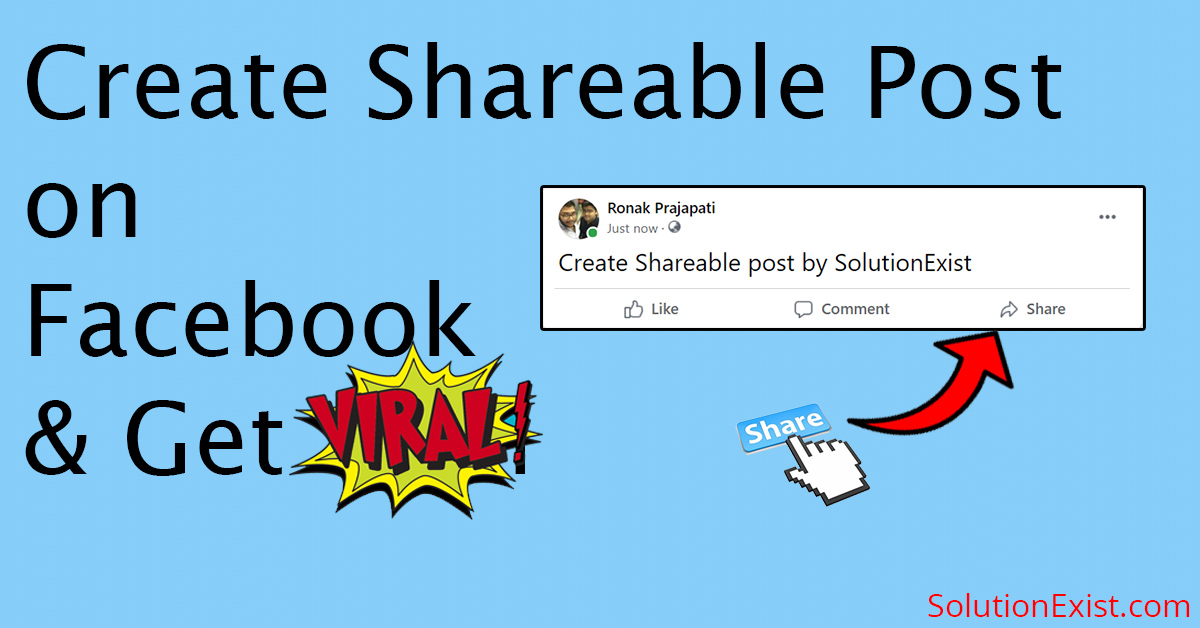 Today, in this post we are going to see how to make a post shareable on a Facebook account. Not only that, you create a shareable post on Facebook business page and Facebook groups. Now without wasting more time, lets get into the tutorial.
Privacy Setting – Public & Friends only
To control your post on FB, there are multiple options you can choose from like public, friends, friends only customs etc. If you haven't chosen the public option, you won't get the share button. This is the basic step to tweak you status visibility.
How to make Facebook post shareable
Facebook account has lots of privacy settings by using which you can control your apperance on facebook. You can control your photos, videos and Facebook status reach and can change it from public to private or from public to only friends can see. If your facebook post is not having share button beneath it the this is because of privacy setting. Follow the below steps to get Facebook share button.
Step 1 – Firstly open an internet browser, open Facebook, and login to your fb account.
Step 2 – Now click on the down arrow placed at the top end and click on settings and privacy.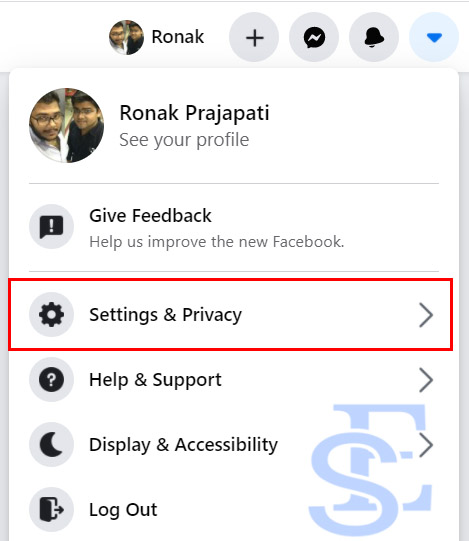 Step 3 –Now click on setting. New window will be open in front of you.
Step 4 – From the right sidebar, click on privacy to get into the Privacy Settings and Tools setting.
Step 5 – Under Your Activity section, you will see Who can see your future posts?. Click on the edit button at the end and set the privacy to public.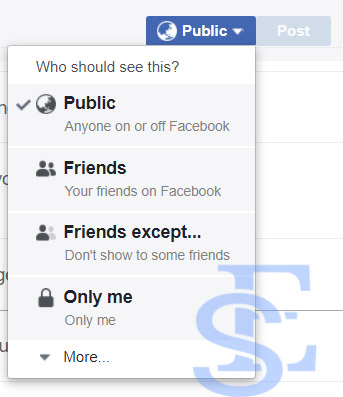 Now your post visibility is set to public means everyone on Facebook can share your post on Facebook.
In this way, you can set your Facebook account privacy settings to make your future post public. We had prepared a tutorial on Best multiple facebook accounts apps for android smartphone whichwill help you to have multiple fb account in 1 phone.
How to make a fb post shareable
Here is method 2 which is bit more simple then the first one and consists of a bit fewer steps than method 2. In this way, you don't need to go deep into the privacy setting and you can customize every post. Here are the steps to make a fb post shareable.
Step 1 – Open the Facebook website on a computer and log in to your account using login credentials.
Step 2 –Now click on What's on your mind area which we use to post content on Facebook.
Step 3 – Create a post dialogue box will be opened, under your Facebook account name, you will see the privacy option.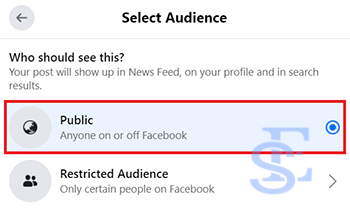 Step 4 – Click on that to see all post privacy setting and select public.
Now post content on Facebook and you will get a share button on the Facebook post.
In this way, you can make a FB post shareable easily. Using this method, you can edit the post visibility of the individual posts.
If you don't use Facebook on pc or computer then you don't need to worry, we have a tutorial for the Facebook app also. You can also use your smartphone to create Facebook shareable content.
Method to make a FB post shareable through Facebook mobile app
Step 1 – Open the Facebook app on your android or ios device and login into your Facebook account.
Step 2 –Now Click on the write something here area to post something on Facebook.
Step 3 –Now a dialogue box will be open. Under your Facebook profile name, you can see who can see your post. Click on it.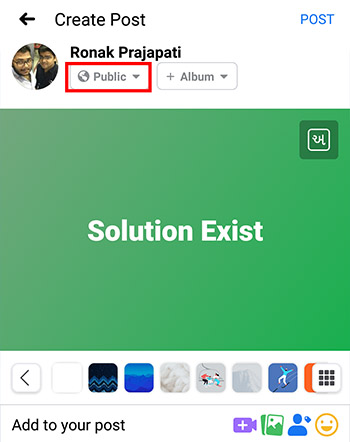 Step 4 – Now select post privacy to public.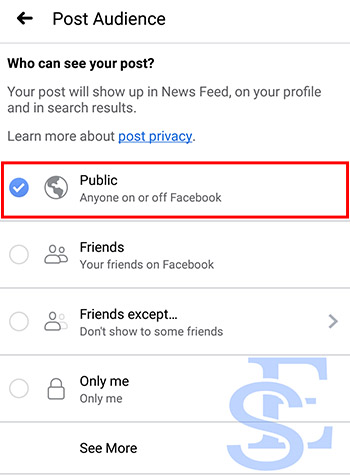 Step 5 –Now whatever you will post, will have a share button in beneath and every one of Facebook can see and share your post on Facebook.
This was the tutorial in which you can use your smartphone. This is not only for android phones, you can also use this method in iOS devices.
FAQ – How do i allow others to share my posts on Facebook?
Who can share my posts on Facebook
FB post that you post on Facebook and the visibility of fb post depends on the privacy setting that you select while posting. Numbers of options available for you to choose from i.e. public, friends, friends except.
Why can't I share a post on Facebook?
If the person who posted that post had not set the privacy to public, you won't get a share button on Facebook posts and you won't be able to share Facebook content.
Why can't people share my Facebook posts?
If you had not set post privacy to public, people will not be able to let people share your posts on Facebook
Wrapping Up
This was the tutorial on how to make a Facebook post shareable If you are a digital marketer, YouTuber, or a person who wants to earn money through Facebook then this trick on making something shareable on Facebook will be helpful. If you have any confusion regarding the topic, feel free to use the comment section. Like our Facebook page Solution Exist and if you have any android or Facebook-related queries then do join our Facebook Group Android And Windows Errors Solution.