Malwarebytes not opening windows 10: Malwarebytes is software you might had heard about and if not then let me tell you this is the best malware protection and malware removal software.
Computer getting affected by malware and spyware is common issue and the reasons are pretty oblivious. If in past, your computer had even been infected and you had searched how to remove adware from computer, you had seen blogs and websites suggesting you use Malwarebyte.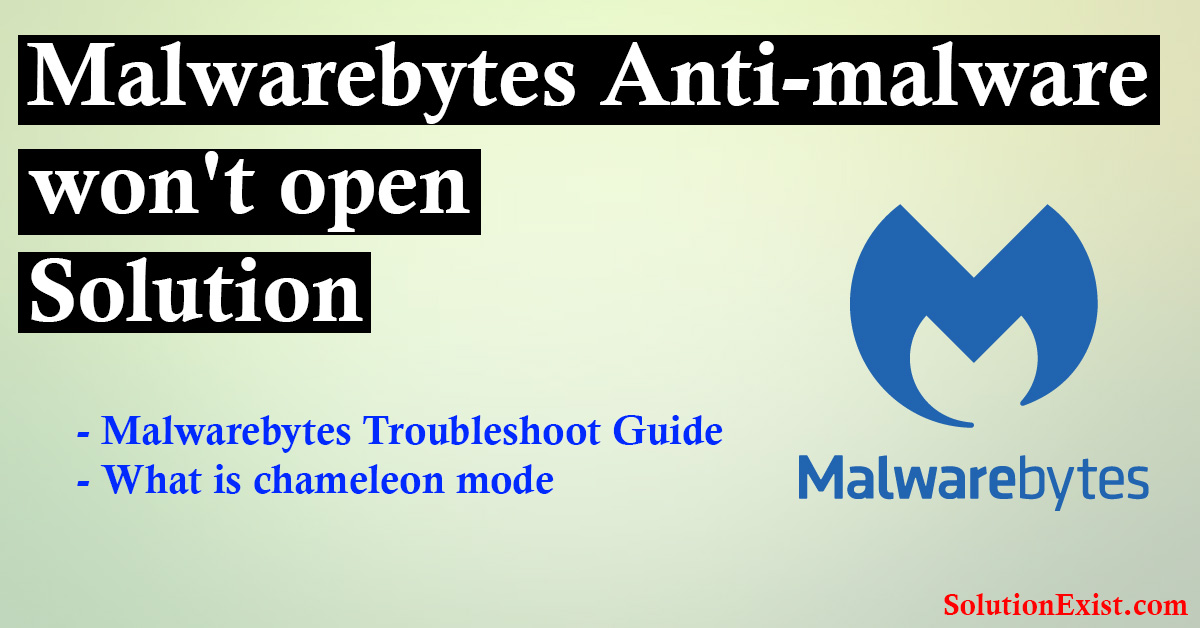 People often asked this question Can I trust Malwarebytes? and the simple answer to this question is yes, malwarebytes is completely safe to use and it will helps you to remove malware for free from the system. Solution Exist had also suggested MalwareByte in malware removal guide to remove virus from the computer.
We had received various messages on Facebook page, people complaining about Malwarebytes Not Opening or Won't Open issue. They are facing issues with the software and in our research, there are many people who are facing this issue
Today in this post, we are going address the problem along with Malwarebytes won't open a solution. Prior to getting into the tutorial, let us understand what is malwarebyte the reason behind the error and how we can avoid that.
What is Malwarebytes?
Malwarebytes is a free malware removal tool that scans your device and helps you to remove malware, spyware, adware installed in your computer for free. This tool will help you to secure your device and also fix slow computers by removing malware which increases CPU usage.
Now we had learned what is malwarebytes and why to use it, let us dive into the tutorial and learn how to fix malwarebytes installtion error along with the reason behind the error and how to fix malwarebyte won't open error.
Reason why Malwarebytes not opening windows 10
There can be numbers of resons why Malwarebytes won't open in windows. Here are all the reasons are listed.
Old or outdated software package
Corrupt installed package
Don't have correct permission to execute the file
Malware blocking installation
Now that you had learned why malwarebytes not loading, we will move further with the Malwarebytes won't open solution. Read all the steps thoroughly and follow the steps one by one to install this Anti-malware software in your computer.
Malwarebytes won't open Solution
Here we had researched and find out all the possible ways to fix Malwarebytes not opening windows 10 based on the occurrence of the error. Follow all the solution in sequence and it will surely help you to fix the error.
Solution 1 : – Outdated software package
Malwarebytes like other companies keeps their software and virus definition/malware definition updated. Sometimes along with the update, these software companies discontinued installation of the outdated and older version. If you have an old downloaded malware installer then there is a possibility that as it is the old and outdated installer, it is blocked by the developers. It is also recommended that one should always install the latest and updated version of the software. You can download the latest version of Malwarebytes from their original website
Solution 2 : Corrupt installer package
If you are getting errors in installing the software then there might be the possibility that the installer package you had download to install Malwarebytes is corrupt. Several reasons can be behind the corrupt setup like data interruption while downloading software, sudden shutdown of computer while downloading, and many more. In this case, download a fresh copy of the software from the official website.
Solution 3 : Corrupted user profile windows
To install softwares in windows computer, andminstrative account need to be logged in. Administrative account has all the rights and permission to install software in computer. There is a possibility that the administrative user profile is corrupted which is not allowing you to run malwarebytes software in your system. Corrupted user profile can prevent you from using many programs. In this case, you need to create new user account in windows. Steps to create new user profile are described below.
Create new user account in Windows
Step 1 : First open the command prompt in windows and to do so you need to Press the Windows key and R key to opne Run dialog box and in that Type cmd. you can even search in the start menu i.e. CMD then right-click on it and select Run as administrator.
Step 2 : Type the command control userpasswords2 and press Enter to navigate to the User Accounts.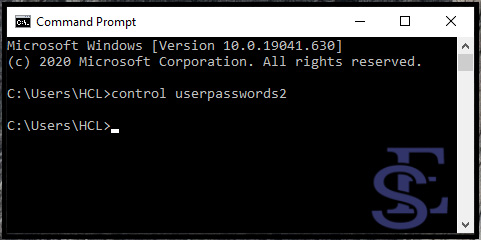 Step 3: Click the Add button and proceed with the instructions and Select the Sign in without a Microsoft account option to create a non-Microsoft account.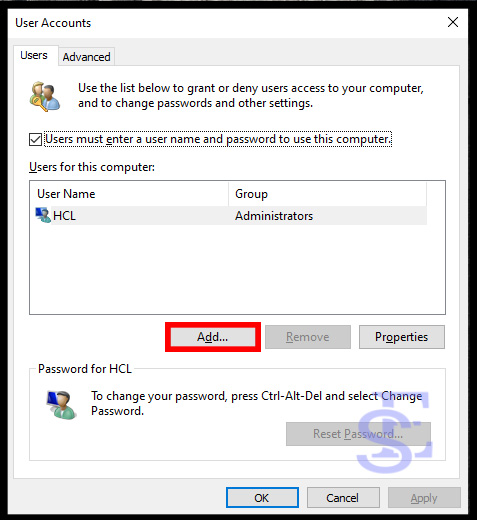 Step 4: Now Click on Next and click Local account and click on confirm your choice.
Step 5: In this way, you have created a new account, Now again in command prompt, type the following command to log out your account.
shutdown –L 
Step 6: Now Log in with the newly created account.
Now, you can check to see if the Malwarebytes not opening windows 10 issue disappeared or not. if the problem is due to corrupt user account then the problem will be fixed. If not, then proceed with the other solution.
Solution 4: Virus won't let me open Malwarebytes | Rename the Installer package
Malware and viruses are getting smart and they know that anti-malware software will delete them and make computers free from malicious software hence these viruses when get installed in the system, it blocked the execution of antivirus as well. These viruses prevent the user to run Malwarebytes in windows. In some situations, this malwares also block windows updates and throws windows 10 error 0x8000ffff error. These malware injections block the execution of the setup file which ultimately create problem to the system owner. In this situation, one can rename the execution file.
Step 1 : Firstly navigate to installation path of Malwarebytes in your computer where all files of the software is present. You can Right-click on the shortcut icon of Malwarebytes and click on Open File Location option to open the installation folder.
Step 2 : You will find various files in the folder, among those find mbam.exe, right click on it and rename it to any random name
Step 3 : Now try to execute that file and try to open Malwarebytes software.
If the problem is due to malware infection, Malwarebytes not opening on Windows problem will be solved and if not the continue following the below steps.
Solution 5 : Use Malwarebytes Chameleon
Malwarebytes Chameleon is the installer package specifically designed for the system infected by malware. Unfortunately, it is now discontinued.
Download Malwarebytes Chameleon. You can download it from the provided link below. https://www.malwarebytes.com/chameleon/
Once the download was complete, unzip it into a folder in any drive location.
Now open the SHM Hello File which is included with it and follow the set of instructions.
Follow the instructions and proceed further.
Solution 6: Install Malwarebytes in safe mode windows
If you had tried the above methods and still Malwarebytes won't open then you should try to install in safe mode. To do so, you need to boot windows in safe mode. Follow the below steps to boot computer into safe mode.
Shut down your computer if it is on or Power on your PC.
While your computer is booting, continuously press F9 key to get into Advance recovery screen and from those, select Troubleshoot.
Using keyboard arrow keys, Select Advanced Options and then Startup Settings.
Click on Restart
Choose Safe mode with Networking from the list.
Now you are in windows safe mode, Start executing Malwarebytes and try to scan for infected programs.
Restart PC after and check Malwarebytes not opening issue solved or not. If you are facing a problem i.e. Malwarebytes won't open in safe mode then continue with the article and follow other steps.
Solution 7 : Restore previous date backup
If Malwarebytes not opening windows issue is still there for the system then you should remember the last major changes you had done to your system. In this case, you can restore Windows to the previous date using the windows system recovery point. If you are unaware about the steps then do read our detailed guide on How to create a system recovery point in windows.
FAQ Malwarebytes won't open
1. is Malwarebytes chameleon safe | Can I trust Malwarebytes?
This Malwarebytes charmeleon is completely safe and will help you to remove malware from computer and pc and helps you to secure your devices.
2. What is Malwarebytes chameleon mode?
If virus and malware installed in you computer are blocking insllation process of malwarebyte then malwarebyte chameleon mode will help you to get this software installed in your computer.
3. Can I Run Malwarebytes in Safe Mode Windows?
Yes, you can run Malwarebytes in safe mode in windows 10,8,7 without any issue.
4. How Do I Contact Malwarebytes?
If you are still not able to install Malwarebytes then it is recommended to contact to the support team. You can contact them over phone and the toll-free number is  1-888-272-9758.
5. does malwarebytes remove viruses?
Malwarebytes as the name suggest, it remove malware from the computer or the sytem. So if you think your computer is affected by malware, you should definitely scan your system using malwarebytes.
6. does malwarebytes slow down your computer?
No, I am a regulart user of malwarebyte software and i haven't face any prorblem of slow computer while using the software.
Wrapping Up
These were the solution to fix Malwarebytes not opening windows 10 in detail. If following these steps and you are still facing Malwarebytes Not Opening or Won't Open issue then feel free to use the comment section, we will help you with the process. If you have any other query related to Malwarebytes installation error then join our Facebook group Android And Windows Errors Solution and like our Facebook page Solution Exist.