Is your internet browser is affected by adware? then this post will help you to remove adware from computer. Frequently add-ons get installed in your Firefox or google chrome? then you are right place.
In this article, Solutionexist will provide you with the ultimate guide and solution. My personal computer gets affected by the adware and it took me 2 days to remove unwanted software and malware from it.
The reason behind slow PC can be other as well but don't overlook the internet attack. Internet is full of Adwares, malware, spyware, and virus that are ready to attack if they find loopholes in your system.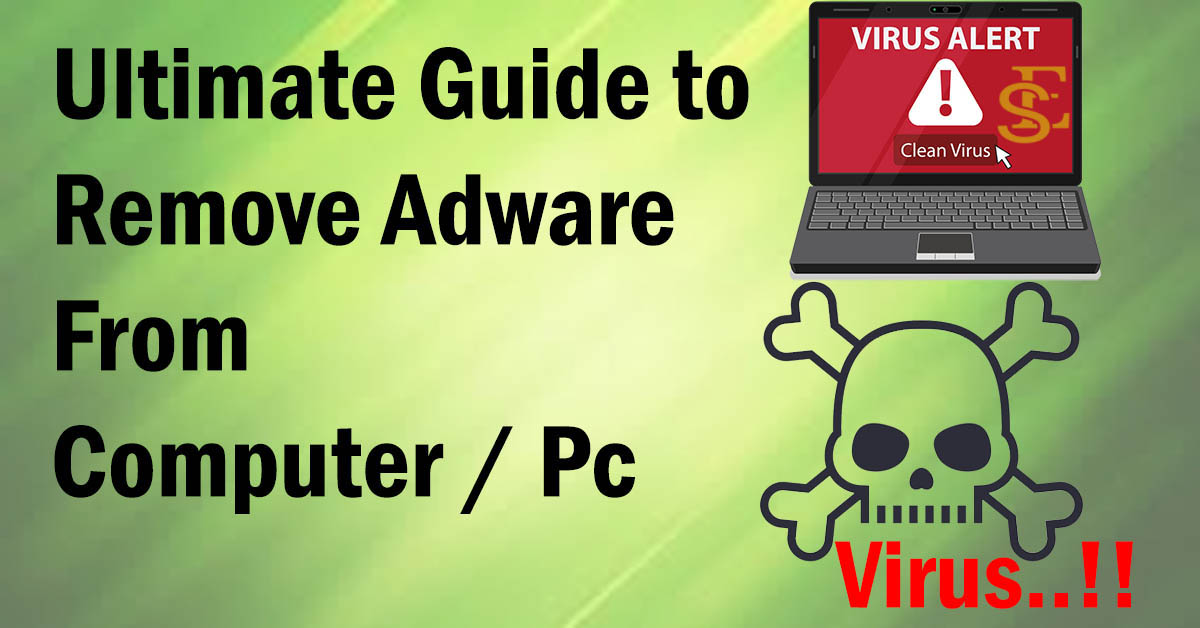 The methods which we are going to discuss is the manual method and other is using malware removal tools. I recommend you to use both methods as using manual methods at first followed by removing adware using free tools will give you guaranteed results. We are here with a new adware removal tool that will remove all the adware and viruses in just one click. This is the best adware removal tool that i had personally used to remove adware from the computer. You can check out tutorials on How to Remove Virus From Pendrive.
Warning Signs that Your Computer is Malware-Infected
The first step to fix anything is to detect the problem. One can work efficiently to fix the thing if he knows the problem exactly. If you are here there is a possibility that you know your pc is infected by malware and adware but in case you are still confused then we are posting warning sign or symptoms that your computer is adware infected.
Use your computer for a couple of minutes like open heavy software which is basically  PC stress test. Also, use Google Chrome and use the internet, closely monitor websites getting open and the amount of ads popup in the computer. Now after monitoring the computer enough, read signs your computer is infected with adware.
Unexpected pop-up windows and popup messages.

Not able to access control panel and Task manage not opening.
Slow computer performance.
Google search language changes.
Unusual error messages.
Unfamiliar shortcuts.
Extension of files changed.
The homepage of Google chrome changes.
Additional ads in google search results.
website open on click.
If you encounter any of the above-written sings then it is an alert that your pc is infected with malware and adware.
Why is adware a problem?
Adware is a problem as it directly affects your computer performance. Adwares are developed to make your devices money-making machines by using your device powers. Adware affects your work by distracting you. In order to make adware infection files safe, it disables antivirus and firewalls and makes your device more vulnerable to internet attacks. Not only firewalls, but it also disables windows updates. Hence adware is a problem and we need to remove it from the system.
Why I am writing on remove adware solution? – avoid adware infection
Recently, I had installed some software and in that process, my computer got infected with adware. Because of this adware, lots of unwanted software get installed in my computer. They started creating restart of my PC Mozilla and chrome got uninstalled or some add-on get automatically installed that cause pop up ads and unexpected crash. So to fix this issue I search over the internet and got a very generic solution to remove adware from the computer but somehow I managed to fix the malware issue. So in this post, I am posting not a generic, but an actionable step-by-step guide.
Don't forget to read – Remove Adware From Chrome Browser
What is Adware Virus? – Adware definition
Adware is the software that gets installed on your computer by the means of unauthorized software. If you download any cracked software, keygen or any software not from trusted website then there is a chances that they are clubbed with adware and spyware. As soon as you install those software adware get install in your computer and when you use chrome browser internet explorer and Mozilla Firefox and as you open any website you will get popup ads you may experience frequent pop-up ads and redirects to malicious domains and advertisement and your default search engine will also be changed.
Complete Adware removal guide (Ultimate Guide)
1. How to remove adware Manually
In this method, we will learn to remove adware manually from computers and laptop,s and also this is recommended to follow prior to use and adware removal software to have complete removal.
Step 1 : Firstly open Control Panel and check out all the installed software installed on the computer. In case you find any software not being installed by you then uninstall them. You can even use Revo uninstaller software which will also delete the registry associated with the software. Check the PCC optimization software post to download Revo uninstaller.
Step 2 : Now open Google chrome, and click on the three-dot button, placed at the top-right corner.
Step 3 : Now hover on More tools and click on extensions.
Step 4 : Take a close look at the extension installed and remove those you had not installed.
Step 5 : Now check the homepage of Google chrome by opening setting and checking on Startup. Check if any url is added in the Open a specific page or set of pages option. If so remove it.

Right-click on the Google chrome icon and select properties. Now check Target URL if it is modified by the adware links.
2. Remove Adware from computer using free adware removal tool
Step 1 : Firstly download AdwClearner – ADWCLEANER DOWNLOAD LINK
Step 2 : Install and run it on your computer.
Step 3 : Click on the Scan button.
Step 4 : After that scan will run, Wait till is completes properly.
Step 5 : After that check all the folders and files shown in the scan result and click on the Clean button which is beside Scan button [See the Screenshot given below for better understanding].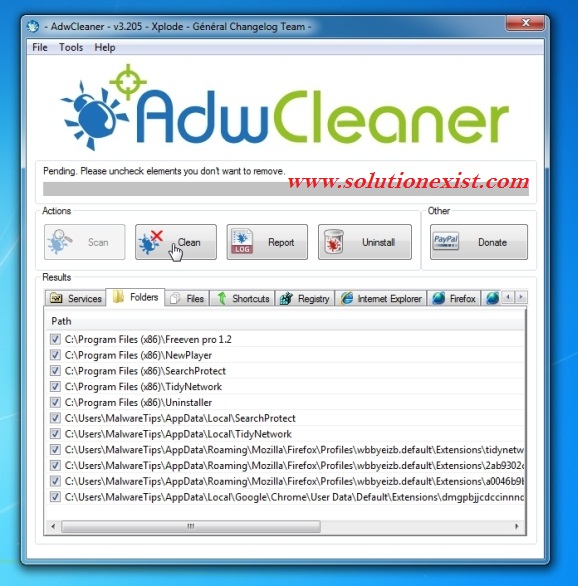 Step 6 : Done…!! Your computer will restart and Boom in this way you can get rid of adware from computer.
How to remove adware from internet explorer, chrome and firefox
Malware, adware, and spyware installed in your computer will attack your web browsers. This adware installs software that shows ads on internet explorer, chrome, and firefox. Hense to remove that adware, follow this tutorial.
Step 1 : Download Malwarebytes adware removal software on pc/laptop
Step 2 : Now, setup of Malwarebytes is being downloaded, double click on the setup file and install it on your device.
Step 3 : Select Personal Computer and proceed with the installation steps and in this way install Malwarebytes on your computer.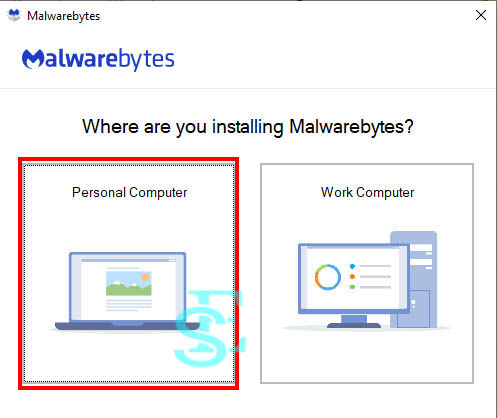 Step 4 : Malwarebytes is a paid software that gives you 14 days trial so you can click on "Use Malwarebytes Free" while installation.
Step 5 : Now open Malwarebytes and click on the Scan button to run a scan of adware on the computer.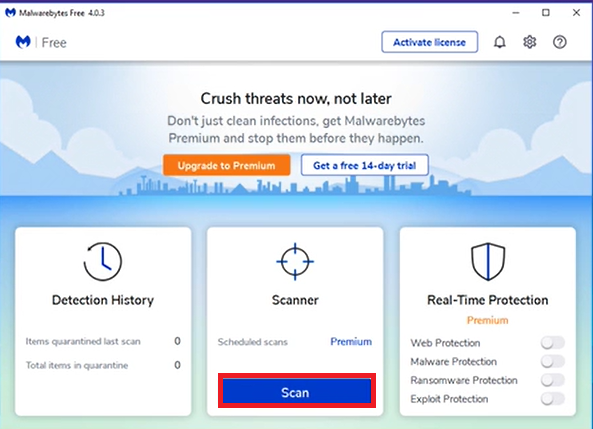 Step 6 : As the scanning completes, a list of all adware installed will come on the screen. Select all the listed adware and click on quarantine.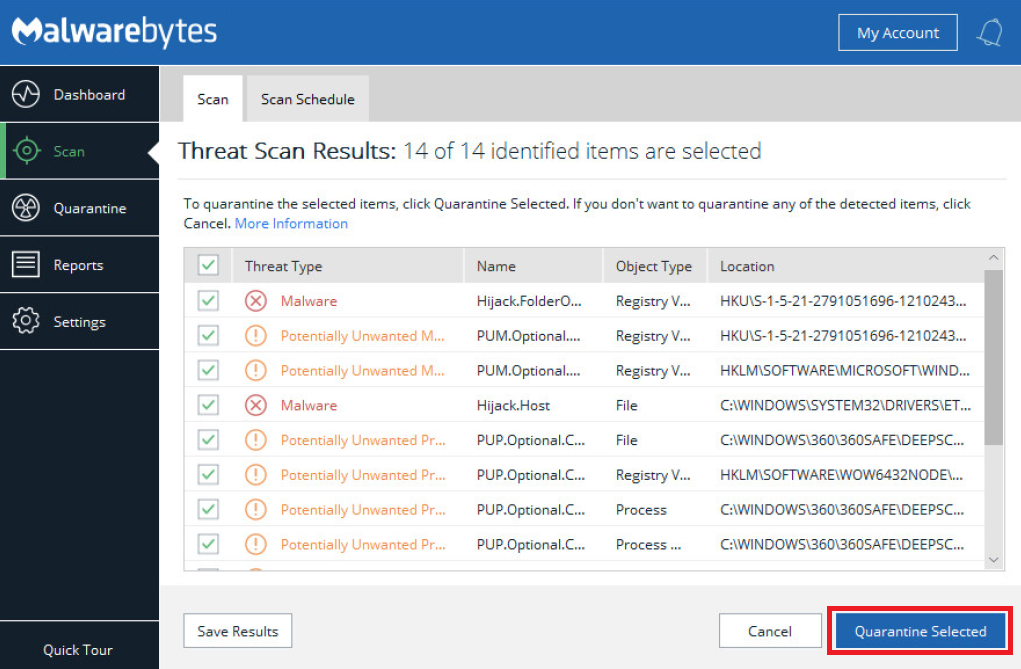 Step 7 : Restart your computer and you are done.
In this way, you can use Malwarebytes to remove adware and popup from the computer.
There are various software available over the internet which claims to remove adware but I had not tested all. I had used this software i.e. Adwclearner and Malwarebytes and both had served the purpose very well. To have better results, keep updating this software which will give efficient results as virus definition must be updated regularly.
FAQ for Adware removal guide
1. Where does adware come from?
Ans – The primary source of adware is the internet. These are mostly packed with cracked software. So if you download and install cracked or pirated software then you are slightly on the vulnerable side to get infected by adware.
2. Why does adware keep coming back?
Ans – Adwares are the software that is coded as self-installing software. If a single trace of this is software is left to delete then it will keep coming back. That's why following all the steps of the adware removal guide is recommended
3. What to do after removing Adware
Ans – To make you pc/ computer data safe, install good computer antivirus which helps you to detect and remove virus, adware, malware, and spyware. As an additional safety, create a system restore point which you can use to restore windows data and keep data safe.
4. Why do Programs keep installing themselves on my computer?
Ans – This is because your computer or system is affected by malware. These malware or adware will install software and chrome extensions that keep on showing popup in chrome.
5. How do I avoid adware?
Ans – Don't download cracked games and software. Don't visit spam websites or install any software or download any files from untrusted websites. Keeps your antivirus updated.
Wrapping Up
I personally used this software to remove adware from my computer and after using these things I created this ultimate adware remover guide. You can use this method to remove adware from windows 10, 8, & 7. and 1 thing I like to say is that these are the best adware removal tool because this doesn't require any signup and it is a free adware removal tool. Hope you like this article and it proves to be a solid solution to your ads problem. If you had any problem related to a laptop infected with a virus you can read our archive section on Virus removal tutorials you will definitely get solution. If still the problem is not solved then comment below I will personally analyze your problem and will help you to deal with it.