In this post, we are going to have some third-party app that are must have apps for windows 11 to have a rich Windows experience.
In the digital age, the software is essential to any computer system. As technology advances, so do the capabilities of computers and their operating systems. Windows lacks behind in providing sofware that are essentail for the users hence the first steps for windows users is to have right software installed.
Previously we had posted a list of best free PC optimization software for windows to optimize windows, and and in article will explore the must have software for computer user. It will look at the benefits of each one and how they can enhance the user experience. Previos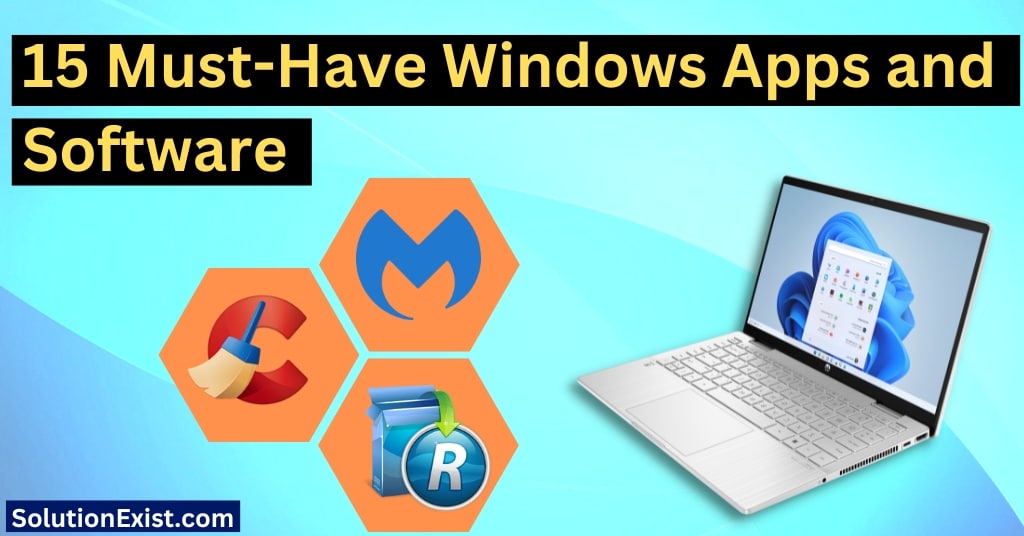 In the modern age, computers have become a crucial part of everyday life. With the ever-growing need for advancements in technology, it's important to make sure you have the necessary software installed on your computer. In this article, we look at eleven must-have software programs that are essential for any computer user.
Before we get into the list of must have software for widnows 11.
What are essential apps for windows 11?
Windows 11 is the latest operating system from Microsoft, and it comes with a wide range of features and capabilities. With such a powerful OS, you may be wondering what apps are essential for getting the most out of Windows 11. From communication and productivity tools to security apps and entertainment software, there are many options when it comes to choosing the best apps for your system. Here are the list of must have software for widnows 11.
List of Must Have Apps For Windows 11
If you are having a new computer or you are using the computer for quite a long time, here are some must-have software for windows 11.
1. Microsoft Office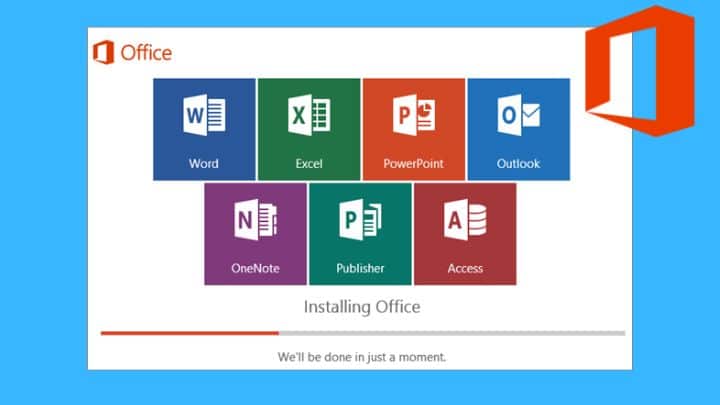 Having Microsoft Office on your computer is an essential part of life in today's world. Whether you are a business professional, student, or simply need to create documents for personal use, the suite of programs included in Microsoft Office can help you get the job done quickly and efficiently. This article will explain why having Microsoft Office installed on your computer is so important and how it can be beneficial in both your personal and professional life.
2. Google Chrome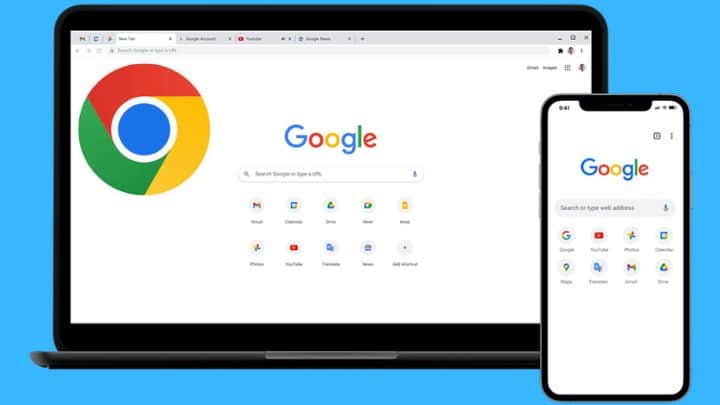 Having a reliable and secure web browser is essential in today's digital world. Google Chrome has quickly become the most popular choice due to its ease of use and wide range of features. With Google Chrome installed on your device, you can access websites quickly and securely, enjoy an improved browsing experience, discover more helpful tools, keep your information safe, and ensure better compatibility with websites.
Although Google chrome had lots of bugs and users report various problems with Google chrome like fix err_connection_closed error in chrome, still this is the most recommeded web browser for windows.
3. Adobe Acrobat Reader (Free)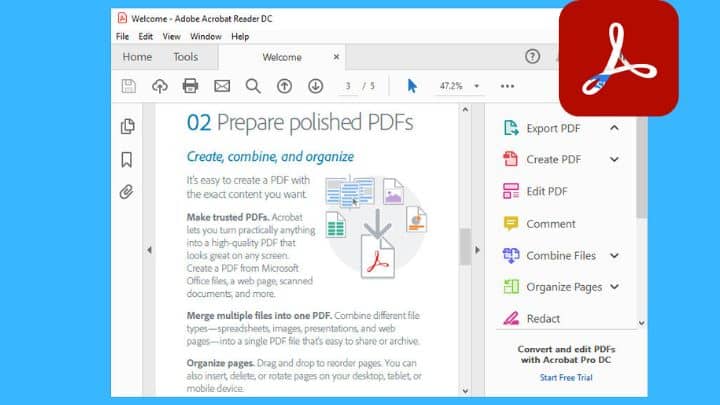 Adobe Acrobat Reader is one of the most popular and reliable applications for viewing, creating, and editing PDFs. It has become a necessity for anyone who wishes to open or read a PDF document. This is an important software as pdf files are commonly used format and windows don't have any apps that we can use to open pdf files in windows.
With Adobe Acrobat Reader, you can view your documents exactly as they were created with no quality loss or changes in formatting. It also allows you to annotate, highlight, and comment on text within the document.
4. CCleaner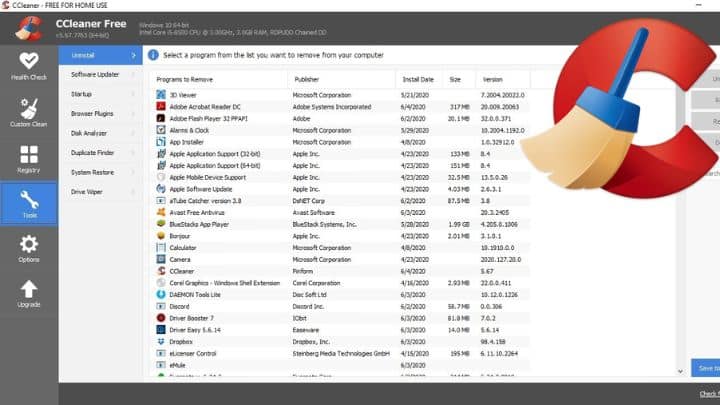 Having a clean and organized system is essential for any computer user who wants to ensure their device runs smoothly. CCleaner is a powerful software utility that provides users with an extensive range of options to help maintain, optimize, and keep their computer systems running optimally. We had posted a detailed tutorial on fix broken registry items windows using Cclearner.
There are various advantages of using CCleaner to optimize your system, from improved performance and speed to better security and privacy protection.
Having CCleaner as a tool to optimize your software is essential for achieving peak performance. CCleaner is an effective and efficient software that helps keep your computer running smoothly and quickly by eliminating unnecessary files that slow down your system. It is simple to use, free, and can speed up your computer in no time. CCleaner can help protect the privacy of the user by cleaning up browsing history, cookies, and other activity traces stored on the computer.
5. Revo Uninstaller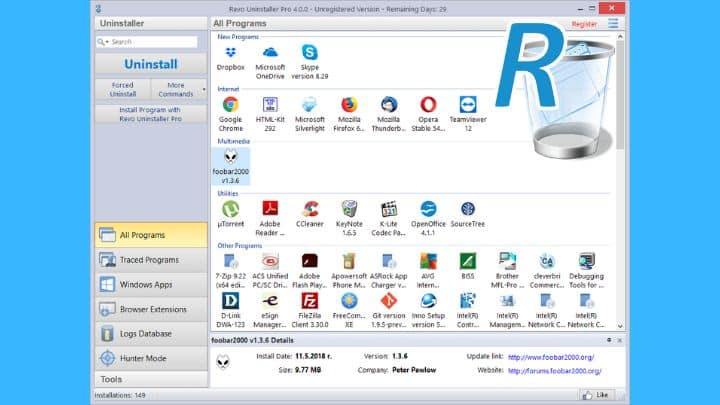 If you're looking for a reliable and powerful uninstaller, then look no further than Revo Uninstaller. This is an innovative piece of software that can help you quickly and easily remove unwanted applications from your computer. With its wide range of features and intuitive user interface, Revo Uninstaller offers users the ability to completely erase any trace of a program that has been previously installed.
Having an effective and reliable uninstaller is essential in maintaining the health of your computer. Revo Uninstaller is one of the leading uninstallers as it provides powerful features to help you remove unwanted programs, browser toolbars and plugins, as well as providing more advanced options such as deep scanning for leftovers and junk files.
6. WinRAR
For years, WinRAR has been a popular choice when it comes to data compression and archiving. It's an essential tool for both business users and home users alike, as it enables them to easily store and transport files in a more efficient and secure manner. With its wide range of features, WinRAR offers users flexibility, improved file management capabilities, and a higher level of security compared to other archiving solutions.
7. VLC Media Player — Best Media Player for Windows 11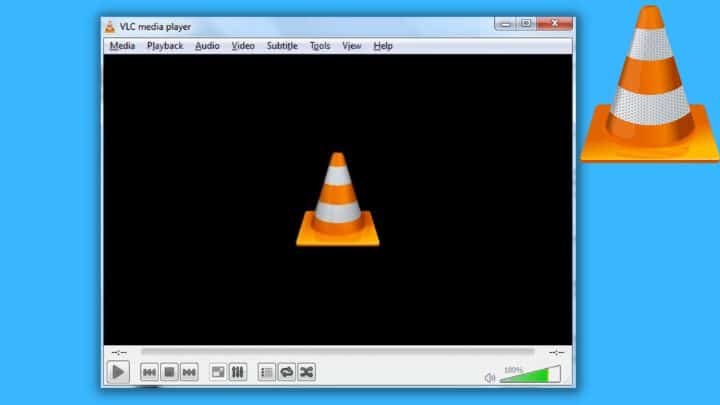 Having a reliable media player in one's computer is essential for any user. VLC Media Player has been a highly regarded and widely used choice by millions of users around the world. It offers many advantages over other players on the market. VLC Media Player is an open source platform, making it freely available to all users without additional cost or restrictions.
This allows it to be easily installed and used on multiple platforms such as Windows, MacOS and Linux. Additionally, it supports almost every type of video and audio file format with no need for installing external codecs, allowing users to play any file with ease.
8. Malwarebytes (Free)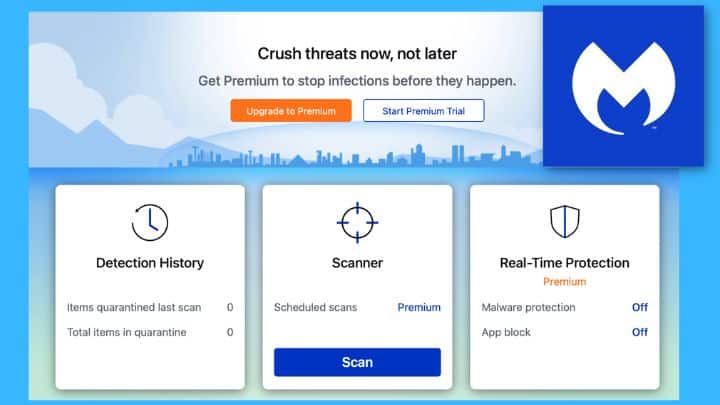 Malwarebytes is an essential security tool for any computer user. Not only does it protect computers from malicious software and malware, but it can also help users keep their data safe and secure. Malwarebytes offers real-time protection against viruses, spyware, ransomware, Trojans and other online threats. It scans quickly and accurately to detect any malicious payloads or suspicious activities on a system. With its advanced threat detection technologies, Malwarebytes can protect a system from the latest threats without slowing down the performance of the system.
Malwarebytes also provides users with powerful anti-exploit technology that helps defend from zero-day exploits targeting browser and application vulnerabilities. Its automatic updates ensure that users are protected against all kinds of new threats as soon as they emerge on the web.
9. Internet Download Manager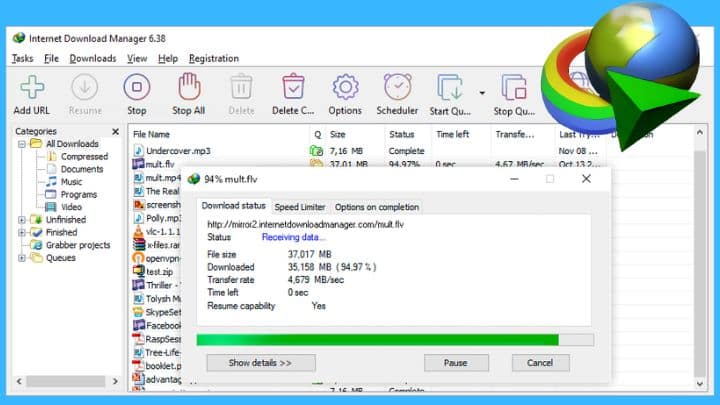 Having an Internet Download Manager (IDM) installed in your computer can be very beneficial, especially if you rely heavily on the internet for entertainment or work. IDM helps users to easily download large files from the web quickly and efficiently. It also offers features such as pause and resumes capabilities, which allow users to stop a download and start it again when they are available.
Additionally, IDM is able to support multiple downloads at once, saving both time and energy that would otherwise be spent individually downloading each file separately. The program also comes with a built-in scheduler that allows users to set up downloads ahead of time and have them start automatically when their computer is idle or when needed the most. This scheduling functionality can help save a lot of time in cases where large files need to be downloaded overnight or during other times where the user would not normally be using the PC.
FAQ (Must Have Apps For Windows 11)
1. How to download apps in laptop windows 11
To download apps in laptop Windows 11, open the Microsoft Store app. Search for the app you want to install and click on the "Get" button and the app will start downloading and installing automatically.
2. What is the best software?
The best software depends on your specific needs. Each of these programs offer different features and capabilities that can help you achieve your goals. Ultimately, the best software for you is the one that meets your individual requirements.
3. What software to download on new pc?
For a new computers, here are some of the software that are recommended. Google chrome, Microsoft office, winrar, Malwarebytes and Revo uninstaller.
4. What are the most useful computer programs?
There are lots of usefull apps available on internet, here are some sofware that are must have apps.
1. Best internet browser – Google Chrome
2. Best malware removal software – Malwarebyte
3. Best Media Player for Windows 11 – VLC Media Player — Best Media Player for Windows 11
4. Best pc optimization software – CClearner
5. best download manager – Internet Download Manager
Conclusion
Hope you like the list of essential apps for windows 11. Windows 11 is a powerful operating system with a lot of features but there are apps missing that should be come as preinstalled with the operating system. Hence this list of Must Have Apps For Windows 11 can provide you with the tools you need to stay productive and secure.