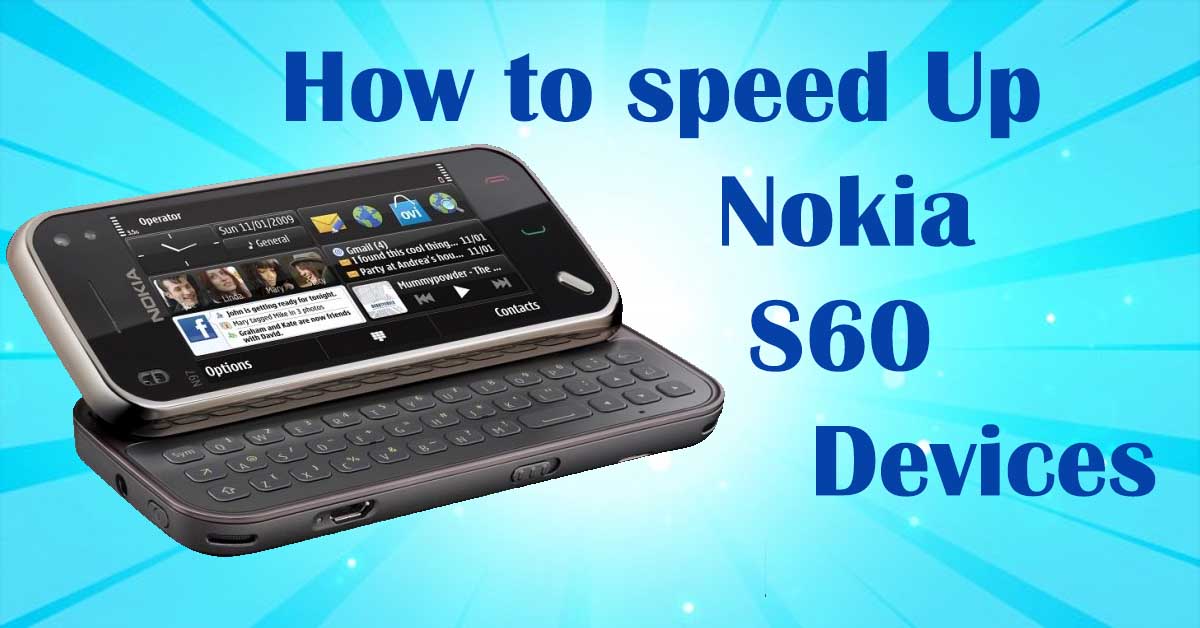 speed up S60 device :
Hello solution Exist readers, slow phones not only annoy us but also reduces productivity. If you are using
Nokia S60
devices than the search of speed up s60 device is over. We had found a trick to speed up nokia S60 handset and this trick is 100% working and personally tested. Previously, we had posted
How to recover Deleted SMS In Nokia Symbian Mobile
because of which, people asked me to post articles related to nokia devices hence here it is. This trick to speed up ticles then feel free to use comment section, we will help you with speed up your will not only boost S60 devices, but als N95 device. So without wasting more time let us jump into the tutorial on How to speed up Nokia S60 Devices
How to speed up Nokia S60 Devices
Change your phones' date to the 01.05.2005
Go to the calendar
Now we need to create two new to-do's (Options > New entry > To-do)
These two to-do's need to have the following information:
To-do:
• Subject: Speed
• Due date: 04.08.2005
• Priority: High
To-do:
• Subject: Qoukie
• Due date: 04.08.2005
• Priority: Low
Confirm the both to-do notes with "Done", but don't close the calendar application.
Choose: Options > To-do view
Mark "Speed" as done, after that mark "Qoukie" as done.
Now you can close the calendar.
Change the phones' date back to the actual day.
Enjoy your faster device!
This was a weird but a working trick to speed up nokia phones. Do try once and share your experiences.
Wrapping Up
Hope you like this tutorial on how to speed up S60 device and how to speed up N95 devices. If you have any problem in following the articles then feel free to use comment section, we will help you with speed up your NOKIA Symbian phone. Want to read tech tutorials? check out
How To Unlock Nokia Security Code
and