Android users and phone heating problem has a tom and jerry relation. Often android users complain about phone heating problems and android phones overheating. Today to get rid of android phone heating issues, we are making you aware of cooling apps for android phones which will help you to avoid overheating in android phones.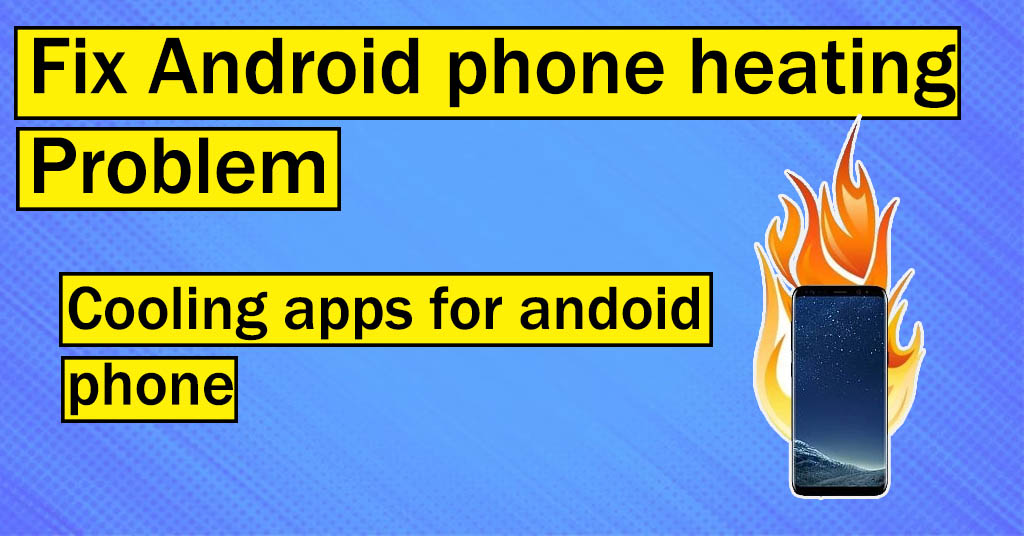 Previously we had posted a detailed tutorial on the best free PC optimization software 2021 which can help you to improve you compter performance and today we are exploring the ways to cool android apps that will fix android heating problems and also make your android phone faster, unlike the steps to speed up Chrome for Android Smartphone. Before jumping to cooling apps for android phones, let us explore the reason why the phone heats?
Why smartphone heats?
Overheating is a common yet serious issue as it can not only annoy you to use the android phone but also causes damage to your phone. You might had faced phone overheating while playing games, phone heating while charging, phone heating while idle in the pocket, phone heating while using mobile data and especially, phone heating while playing PubG. Don't worry this article will help you to cool your android apps.
Overheating means you phone is developing heat and it is not able to dissipate into the atmosphere which will have a adverse effect to your android phone and especially you mobile phone battery.
Overheating in android phone will cause external heating to mobile battery which will decrease the battery performance. Now we had learnt the adverse effect of heating problem in android phone not lets jump to on the solution to fix android phone heating problem.
How to Fix Android Phone Heating Problem Permanently -Basic steps to make android phone cooler
To make android phone cooler, the first step is to remove heating apps from android apps. Yes you totally heard it right. The main reason for heating of android phone is some apps are running in background which will keep on using android phone CPU and make android phone heat. So here are some basic steps that you need to follow
Use a phone charger that comes with your phone
Remove unnecessary apps from android phones.
Close the camera app if you are not using it.
Reduce using mobile for gaming for a longer time.
These were the basic steps that you need to follow to reduce heating android phone. Now its time to make other process automated is to use Cooling Apps To avoid Overheating On Android. If you had followed above basic steps to reduce heating issue in android phone now you need to use apps to identify heating apps and clean heating apps.
3 Top Cooling Apps To avoid Overheating on android phone
1) Cooling Master – Phone Cooler
Cooling master – phone cooler is an android app Offered By CX Design. This android help will help you to prevent overheating on android phone. Cooling master is an Professional temperature monitoring and controlling app which detects and closes heavy resource consuming apps to reduce CPU usage and lower phone temperature. I personally had tested and found working like a charm. If you are facing heating problem in android phone then this app is must recommended app.
Features (Totally Free):
✔️ Real-time temperature monitoring
✔️ Dynamic overheating detection
✔️ One tap to cool down
✔️ Overheating prevention
2) Cooler Master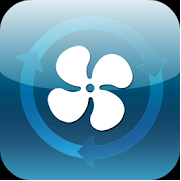 Cooler Master is an android app offered by Mobile Clean System Lab. CPU cooler Master for Android in other words cool master cooling android phone and heat minimization algorithm is very effective to reduce CPU usage and increasing battery life for devices in heavy usage, reduce CPU usage and better performance in multimedia and game usage.
All these features will help you to have Cooler Device and faster android device.
✔️ CPU Cooler
✔️ Phone Booster
✔️ Battery Saver
✔️ Junk Cleaner – Smart Cleaner.
3. Cooler Master – CPU Cooler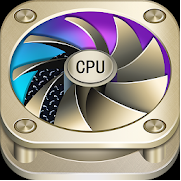 This is an another phone cooler app by name cooler master – CPU cooler offered by Cleaner & Booster & Security & Weather. CPU Cooler – Phone Cooler, Phone Cleaner is professional phone cooler master! Cool down your phone and reduce CPU usage. Here are the features of cooler master – CPU cooler app
The main function of cooler master – CPU cooler
✔️ CPU Cooler
✔️ Real-time CPU temperature
✔️ Battery saver, save the power of your mobile
✔️ Phone cleaner, boost clean Android phone
✔️ Speed booster, speed up your phone
✔️ RAM cleaner, memory cleaner
✔️ Cache cleaner
These were the apps that i had tested and found really effective to make android phones faster and cooler. Remember not to install only apps but also follow the simple basic steps to fix the android heating problem. Along with making the android phone faster don't forget to read the ultimate tutorial on How To Get Better Battery Life – Android and IOS Users
Wrapping up
Hope you like the article on Cooling Apps To avoid Overheating On Android and using these apps helps to prevent overheating on android phone. If you have any suggestion on how to or any other Android app that is the best phone cooler app for you then please share with us in the comment section. For a faster reply to your problem follow us Solution Exist Facebook page and join Android And Windows Errors Solution.