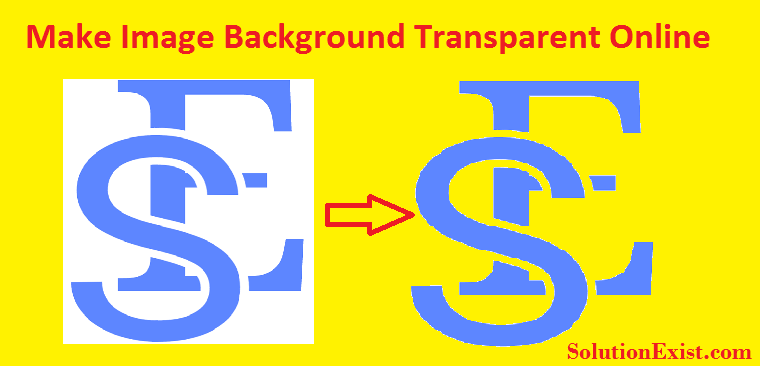 If you are having a logo and you want to remove white background online and If you are in search of How to make image background transparent Online Free then this post by solution Exist will help you. If you are having a logo for your website and that you want to use in website identity or in website thumbnail or you want to use logo in YouTube video thumbnail and can also make watermark for YouTube videos then This tutorial on make image background transparent with the help of online image editor. This tutorial on remove image background is very simple to use and we had provided how to make the background of an image transparent with pictures so it will become more easy to understand. Lots of people searched for  background eraser  but they get tutorial on how to make background transparent in Photoshop but not everyone are good with Photoshop and just for 2 min process why to install Photoshop when you can make make image background transparent Online For free. You can read a detailed tutorial on How To Resize Images In cm or mm. 
Steps to make image background transparent
Firstly you need to open online editing website that is – Online Image Editor
Now Click on Choose File option and select the image of which you want to make backgroud transparent
Now click on Upload button.
---
Don't Forget to check – Remove Adware From Chrome Browser – Chrome Cleanup Tool
---
4. Now you will get a new window in which you can see your image. Now click on wizard tab and then click on Transparency. [Click on Image for Reference]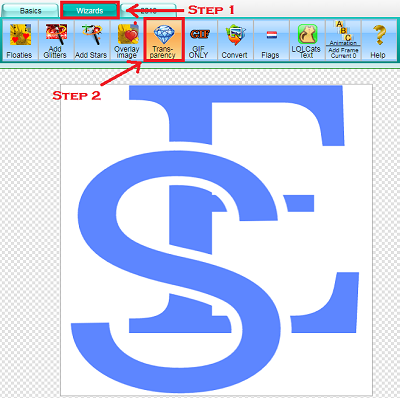 Now after clicking on transparency click on the background of the image. As you click on the image background the white color of image background will change into checks of grey and white. The part having checks of grey and white is transparent, So make the part that you want to make transparent into checks.

 [Click on Image for Reference]

Now click on Save button place at top right side. You will get three option click on the option of your choice.

In this way you can make image background transparent online free and can edit photo background online and for this you don't need Photoshop skill so you can edit photos online without editing skills
Wrapping Up
Hope this tutorial on How to make image background transparent Online Free.I had personally used this online image editor to make Solution Exist logo background transparent and so I totally recommend you. In mean time don't forget to check – How To create password in USB. This method to make background transparent is very easy and just need few clicks and you don't need and Photoshop skills or and editing skills. This was the simplest procedure to remove background from image online free or make an image have a transparent background. Don't miss tutorial on How to recover deleted files from Computer hard disk.