Is your computer is running slow? If you are on old pc which means low specification then you might had faced this issue. Once we feel slow computer we immediately search for the solution fixes for slow computer and read multiple articles on how fix slow computer and in all the articles, one thing remains common and this is upgrading computer hardware. If your pc is running slow, you can try installing PC optimization software to increase computer performance.
Upgrading hardware most of the time revolves around increasing RAM and upgrading the processor. An upgrading processor is not promising as it cost a lot and you have to upgrade the motherboard in case your motherboard doesn't support the processor to which you want to get upgraded. In this case, you left out with the option of increase ram in PC. This thought of increase ram will lead you to another question of how to increase ram. Solution exist had posted a tutorial on How To Use PenDrive As Ram in Windows 10, 8 & 7 to boost windows speed.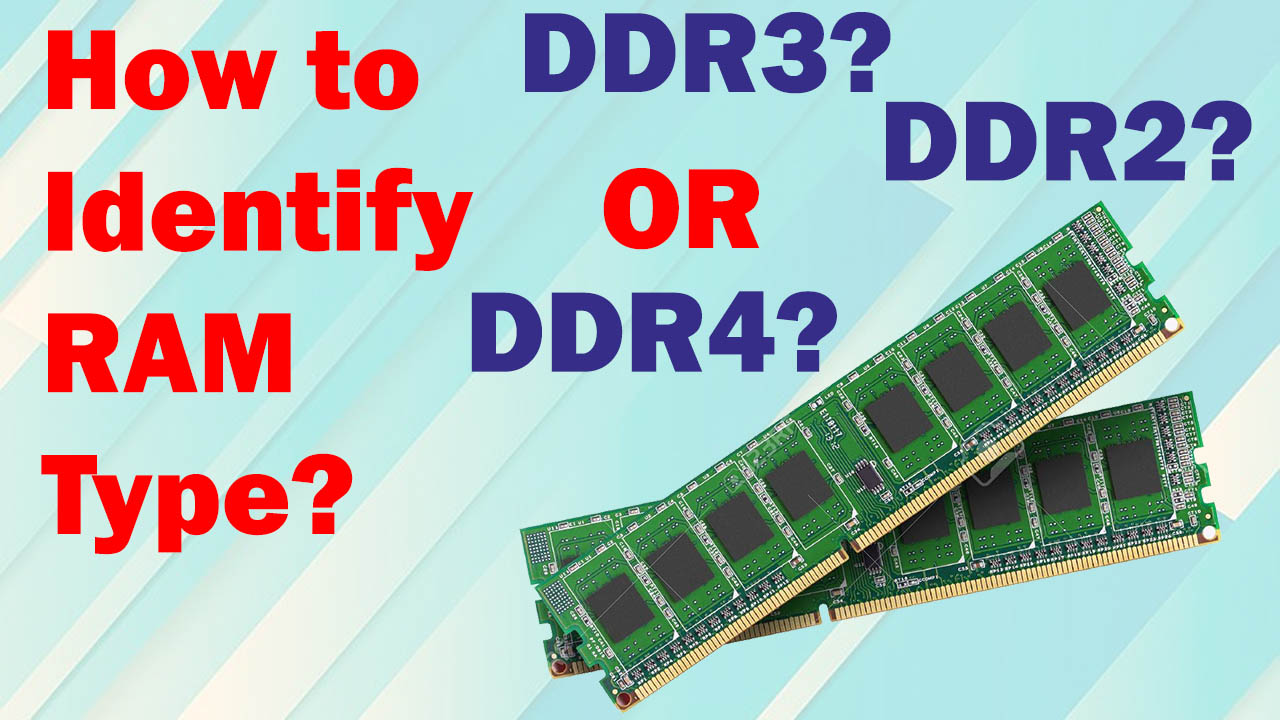 Now as we came to the conclusion that we need to updated ram memory in computer/ laptop then the question arise how to figure out what type of ram you have? To clear out the query, this tutorial will help you.
You can try that and in case you are in mood to upgrade and increase ram in computer/laptop, you can read this tutorial to determine ram type because this is the basic step. There are different types of ram available in marker i.e. DDR, DDR1, DDR2, DDR3 and DDR4 so before purchasing ram, you need to identify it as all ram chips are different in physical appearance also. You can also read How to Find the Right Drivers for Unknown Hardware.
Methods to identify ram type in computer/laptop.
How to identify ram type physically
How to identify ram through computer/PC without opening case
Method 1 – how to identify ram DDR physically
To determine ram type of PC you have to open computer CPU case and on motherboard you will see RAM installed. remove ram chip and check the label sticked on it. you will see module name printed on it.
Find out and compare it from below details
DDR: PC-1600 to PC-3200
DDR2: PC2-3200 to PC2-8500
DDR3: PC3-6400 to PC3-17000
In this way you can identify ram ddr type physically. If there is not sticker sticked on the ram chip then you can check the notch over the ram chip
The differences between RAM types is where the break in the gold plates. Refer below picture from details.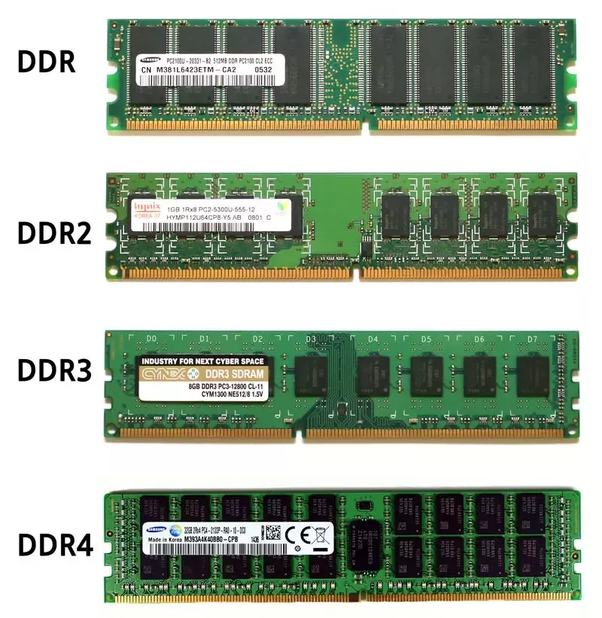 ---
Method 2:- How to identify RAM type in Computer without opening CPU case.
The former method consisting of the ways to know ram type physically but that process has some limitation i.e. you had to open case of computer/Laptop and if sticker due to some reason in not present on ram chip, you will not be able to determine ram type.
To deal with this limitation, solution exist is explaining you another method in which you will get to know ram type guaranteed and without opening case.
Method 2.1 – determine ram in pc using inbuilt option in pc
Step 1 : Right-click on the taskbar and click on task manager to open task manager or press Ctrl Alt Del simultaneously and click on task manager.
Step 2 : Now after opening task manager, click on performance tab and then click on memory.
Step 3 : Here you will see the memory along with its typeNote – This method not works for all, like in my computer it doesn't works its shows only ram size i.e. 4 Gb but not type.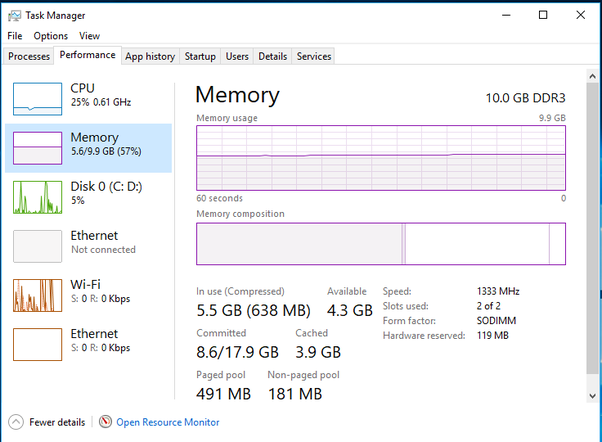 Those, whom the above method does not work can follow another method that will surely work. This method doesn't work in my computer.
---
Method:-2.2 determine type of ram in pc using software
Step 1 : Firstly download CPU-Z software and install it in your computer and PC.
Step 2 : Now open CPU-Z software and click on memory tab.
Step 3 : Here in memory tab, general section, you will find ram type along with ram size and other computer related information.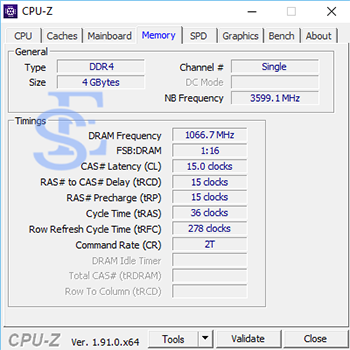 This is the simplest way among all above methods to know the type of ram installed in your computer. We had created a video tutorial as well. In case you don't like reading the steps, you can watch the video tutorial which will help you.
Video Tutorial on identify ram type windows 10
FAQ [How to see what type of ram i have]
1. How to check ram type ddr3 or ddr4 in windows 10?
This tutorial comprises of two methods and both methods will help you to determine ram type in windows 10 also. All you need to do is follow any one method and follow the steps.
2. What are the different types of ram in windows?
Different types of ram present in the market currently are SDRAM, DDR, DDR2 DDR3, and DDR4.
3. What are the types of RAM?
Primarily there are two types of ram, Dynamic RAM (DRAM) and Static RAM (SRAM).
4. What are different types of DRAM?
As discussed there are mainly two types of ram memory and in that DRAM are one of them. Further, DRAM are of several types which are listed below.
1. SDRAM ( Synchronous DRAM)
2. RDRAM (Rambus DRAM )
3. DDR SDRAM (Double Data Rate SDRAM )
5. What are the types of DRAM packages?
DRAM packages are of two types and those are listed below.
1. Single In-Line Memory Module (SIMM) – 30- and 72-pin.
2. Dual In-Line Memory Module (DIMM) 168-pin and 288-pin connector (DDR4 Ram)
Wrapping Up
These were the simple methods to identify ram DDR in your computer or PC. if you have any problem in detecting ram type or you still stuck with the question i.e. how to identify ram type then feel free to use the comment section, solution exist will help you. In meantime, You can also check out The best free PC optimization software to boost pc performance. If you had some other problem then you can ask us on our Facebook page – Android And Windows Errors Solution.