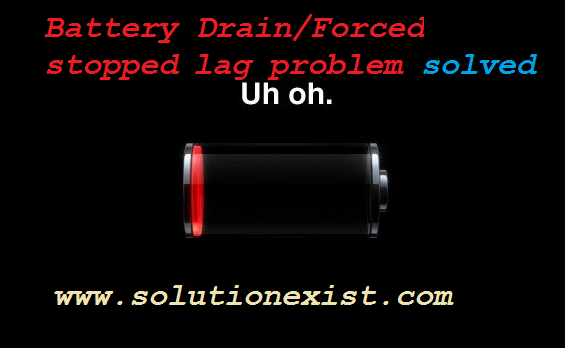 Android users are you facing Solve Battery Drain Problem lag problem or Application Forced Stopped problem? then you are the right place, here in this post solutionexist will provide you a simple solution in a brief way to solve all these problems. The main reason behind this problem (above mentioned) can a cache partition. Y
ou need to clear the cache partition on weekly base to make your android works at its best performance scale.

In this post I am showing the steps to follow to clear cache in  Asus Zenfone 4 ,5,6. Every mobile phone has a different procedure.
Note:- This will remove any temporary files that may be causing the problem, but will not delete your files or settings.
Steps To solve a Battery Drain problem
Turn off the ASUS ZENFONE
Press and Hold together: Power Button + Volume Up Button for several seconds until text menu ASUS LOGO appear, then release both button
You are now in bootloader mode. At this mode, choose Recovery and press Power Button to confirm or OK
Wait until ASUS ZENFONE 5 will show the Android Logo with the belly upward. Now press and hold Volume Down and while holding it press and release Volume up button and then we will see android system Recovery Mode.
You have 4 option in this mode
1)Reboot system now
2)Apply update from ADB
3)Wipedata/factory reset
4)Wipe cache partition
Select option 4 then reboot.
Note: wiping partition for the first time needs patience because it takes may take upto 15 minutes.
Wrapping Up
This wipe cache method is strictly for Asus Zenfone mobile. If you are having other than this then comment you mobile model and SolutionExist will guide you to solve you battery drain problem