Hiii frndzz…
Are you bored with windows 7 look??
 I have a solution for this   Here is new transformation pack for all windows 7 users , it converts the windows UI to android UI, Enjoy the new Android like icons,task-bar, new shortcuts,Mac OS like shortcut bar visual effects,boot screen and many more(see Images ).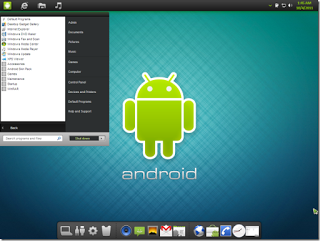 Requirements:
PC with Windows 7 (Any version Except Starter Edition)
Recommend : 1GB of RAM
First download the Android Skin Pack From below link and Install it on your PC. Start the EXE file and accept the terms and conditions. Choose Custom Install option to uncheck unwanted items.Click Next to continue
.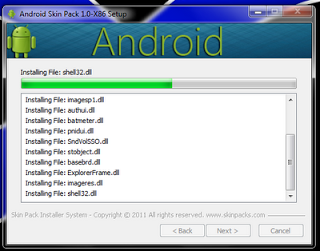 This skin pack automatically installs all required theme patching applications, along with some third party applications which are needed to transform your Windows 7 desktop to an Android interface.
Once installation is complete, restart the system for the changes to take effect.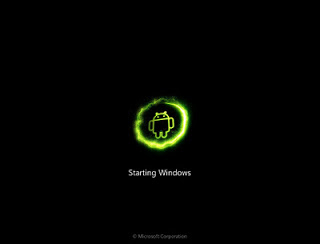 DOWNLOAD 
(26.4MB)